Saturday, 13 September 2014 16:14
Presenting Two Courses in One Venue:
2015 Winter Chant Intensive and "Sing the Mass,"
a Course for Priests, Deacons, and Seminarians
at the Cathedral of SS Simon and Jude
in Phoenix, Arizona
January 5-8, 2015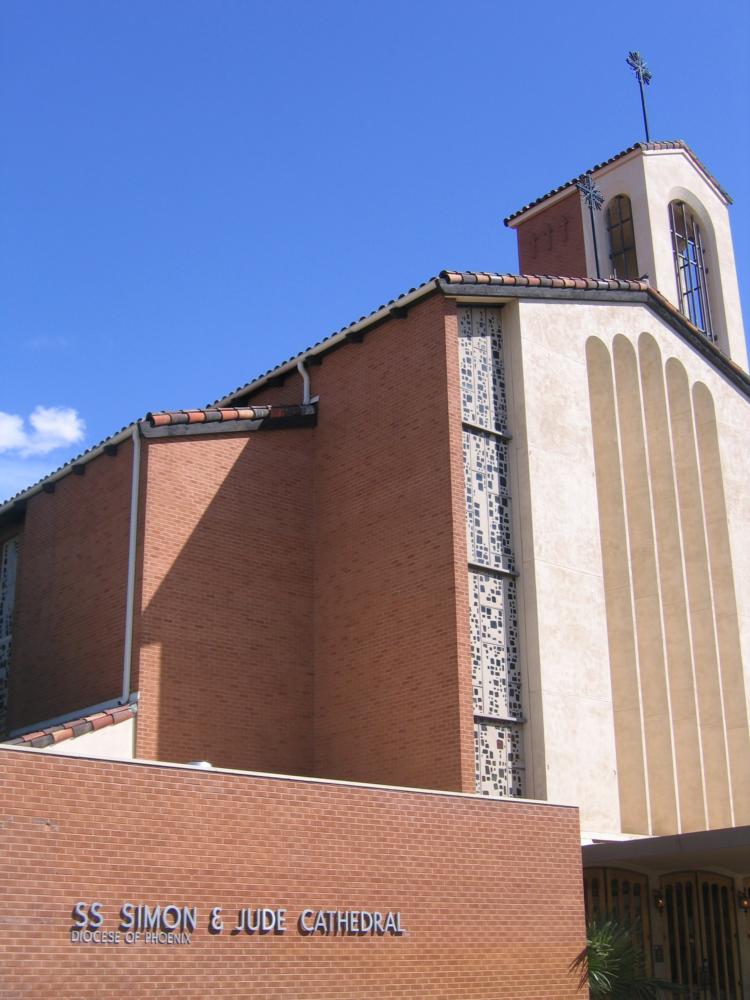 The Chant Intensive lives up to its name: though no previous experience with chant is required, beginners and intermediate chanters should be prepared for full immersion from the start. You will learn or review how to read and fully navigate all aspects of traditional Gregorian notation (square notes).
The course will also address correct Latin pronunciation, the sound and mystery of the eight Church modes, Psalm tones and their applications, questions concerning the rhythm of plainsong, and more.
The CMAA Winter Chant Intensive is intended for beginning and continuing students and all who love and appreciate the central role that chant plays as the prayerful song of the Roman Rite–not only at cathedrals and basilicas but in any parish. The conference will inspire and prepare participants to continue the renaissance of sacred music in our time, in both the ordinary and extraordinary forms of the Mass.
For the first time the Chant Intensive will be offered in two sections: Chant Intensive for Men and Women, taught by Jeffrey Morse, and "Sing the Mass," a separate course for priests, deacons, and seminarians with instructor Matthew J. Meloche.
Focused on teaching participants to read and navigate traditional Gregorian notation, including the sung dialogues, prayers, and Mass ordinaries of the Roman rite, "Sing the Mass" will give clergy and seminarians the skills they need to sing their parts with confidence and beauty in the course of the liturgies.
Later in the week we will look at the more challenging chants of the Roman Missal (the Exsultet, proclamations, etc.) as well as instruction on singing the Liturgy of the Hours for personal or communal prayer. This class presupposes no musical knowledge and will be taught in a language friendly to non-musicians.
All attendees will have the opportunity to hear the Cathedral Choir of Phoenix sing at the Tuesday Epiphany Mass at 6:30 p.m. Tuesday, January 6, with the Very Reverend Father John Lankeit (rector) celebrating the Mass.
The Cathedral Choir will sing polyphonic propers for the Epiphany from Byrd's Gradualia II, a polyphonic ordinary–Hassler's Missa Dixit Maria–and motets. This year's venue is the beautiful Cathedral of SS Simon and Jude in Phoenix, Arizona.
The intensive will begin on Monday afternoon, January 5, and conclude with an 11 a.m. chanted Mass in the ordinary form on Thursday, January 8. The sung Mass will include Mass XIII and the Gregorian propers for the week of the Solemnity of the Epiphany.
Registration information
Tuition includes all sessions and materials as well as lunch on Tuesday and Wednesday. You will receive all course materials including the Parish Book of Chant upon arrival. The week's events will adjourn on Thursday at noon at the completion of the closing Mass.
Recommended Text, available for purchase at the course: Gregorian Missal
Early-bird registration (deadline: Friday, November 14, 2014) for CMAA members is $275, including non-refundable deposit of $75. Non-member price is $325. Payment must be made in full by November 14 to receive the early-bird rate.
Three payment options are available for early-bird registration:
Online payment plan, with $75 deposit paid now and two equal payments at 30-day intervals afterward (two payments of $100 each for members; two payments of $125 each for nonmembers)
Online payment plan, with full tuition paid now
Payment by check, with $75 deposit due now and the balance due by November 14. Checks should be made 

payable to CMAA and mailed to CMAA Programs, 4100 Dirt Road, Roswell, NM 88201. Add $25 if you need the special meals option*.
If you are a member, please contact us to receive your discount code and pay only $275 for early registration. E-mail Janet Gorbitz or Mary Weaver or call 505-263-6298. If you sign up as a non-member, you will not receive your $50 discount. 
Members should click the button below to receive their discount.

Not a member? Join today! For the same event price as non-members pay, you'll also receive a year's membership in CMAA.
Click this link to join. As soon as you do, contact us to receive your discount code and insructions on how to register at member prices!
Nonmembers should click the button below to register.

You will be taken to our secure shopping cart, where you can

1. Make an initial payment of $75 (nonrefundable) and two additional payments of $125 each at 30-day intervals OR
2. Pay the entire event fee of $325 now ($75 of which is nonrefundable).
You can also pay by check, with $75 deposit due now and the balance due by November 14 in order to pay the early-bird price. Checks should be made payable to CMAA and mailed to CMAA Programs, 4100 Dirt Road, Roswell, NM 88201. Add $25 if you need the special meals option.*
Information about regular registration (deadline: Friday, December 12, 2014) will be added to this page when early-bird registration closes.
Cost for CMAA members will be $325, including non-refundable deposit of $75. Non-member price will be $375. Payment must be made in full by December 12 to receive this rate. For registrations after this date or late payments, add $50.
Faculty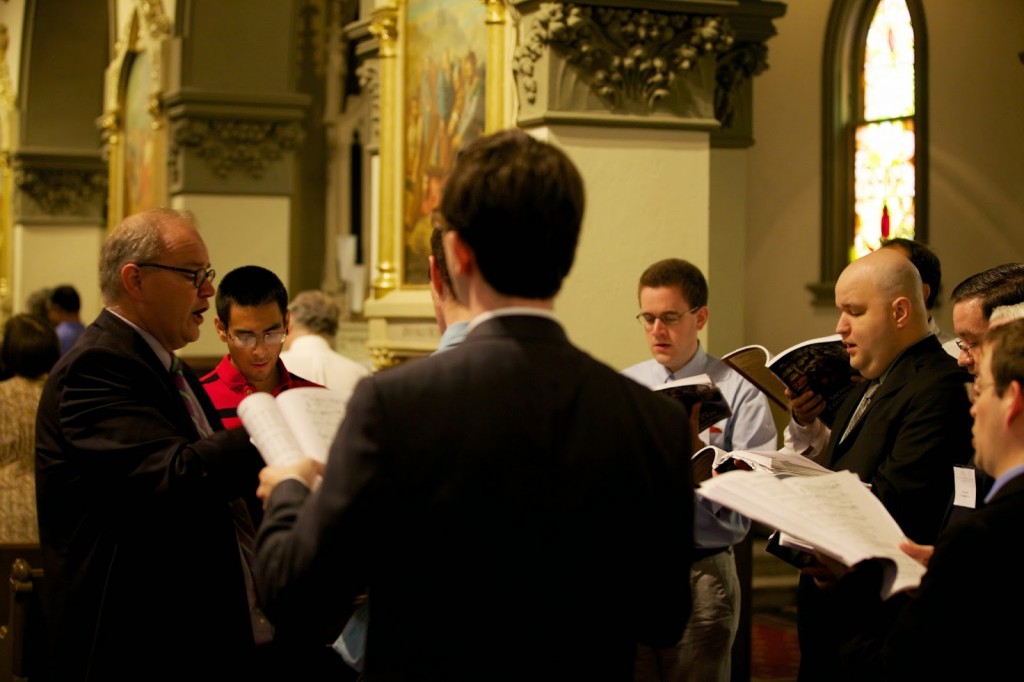 Jeffrey Morse
Morse is a conductor, singer, and teacher of Gregorian Chant. A student of Dr. Mary Berry (Cambridge, UK) in Gregorian Chant and Gregorian Semiology, and a Chant teacher at the Church Music Association of America's annual Colloquium, he is widely looked upon as a leader in the teaching of Gregorian Chant in the U.S. and has built parish music programs for children and adults from the ground up, based on this matchless music of the Church. Enthusiastic and missionary about this music, Mr. Morse has been called "disciplined in his approach, but fun and amusing, displaying a complete knowledge and understanding of his subject and its practice and use in the Church of the 21st century". He is Director of Music at the San Francisco Oratory (in formation) at Star of the Sea Church in San Francisco, California since August 2014.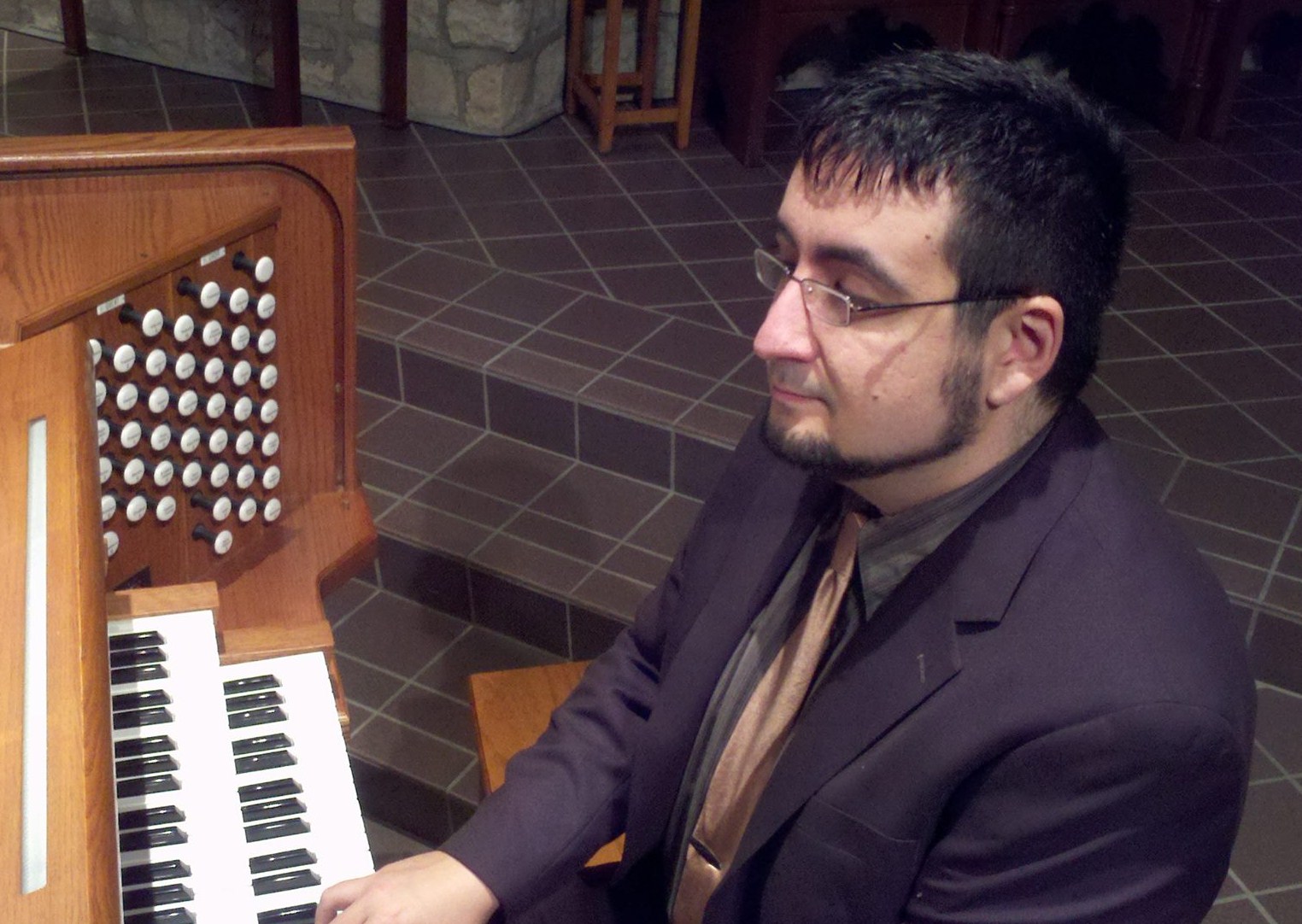 Matthew J. Meloche, Director of Sacred Music, Cathedral of SS Simon and Jude, Phoenix, AZ.
Canadian-born organist Matthew J. Meloche has been working for the restoration of sacred music in the Catholic Church since he was first hired as a Music Director of a large Windsor, Ontario parish at age 15. For the past 15 years he has worked at parishes from 700 to 4500 families, doing everything from the Extraordinary Form to bringing Gregorian chant to Life Teen Masses. He studied philosophy at the University of Windsor until deciding to move to the United States to do church music as a full-time profession. While in Canada he served as Associate Organist at St. Rose of Lima (east Windsor, Ontario), Director of Music at Most Precious Blood (central Windsor), Director and Principal Organist of the highly acclaimed music program at the Windsor Tridentine Mass Community (www.windsorlatinmass.org), and Principal Organist at the newly formed Immaculate Heart parish (central Windsor). After relocating to Columbus, Ohio he was Director of Music at Holy Spirit (east Columbus) and St. Joan of Arc in Powell (north west Columbus). In 2012, desiring to escape snow forever, he moved to Phoenix, Arizona to become Director of Sacred Music at St. Clare of Assisi Parish in Surprise (west Phoenix). When composer Adam Bartlett decided to leave Phoenix to work at the Mundelein Seminary and continue his work as a composer, Matthew was asked to take his place as Director of Sacred Music at the Cathedral. Matthew has taught dozens of priests and deacons to sing their parts of the Mass over the years. He has lead retreats and missions, delivered academic lectures and practical workshops, and performed organ concerts throughout the United States and Canada.
Hotel and other information
Suggested Accommodations
Sheraton Crescent Hotel, 2620 West Dunlap Avenue · Phoenix, AZ 85021 Phone: (602) 943-8200 · Hotel Reservations: 888-627-7023
Special conference rate, available until December 6: double room (sleeps up to four): $139 plus tax
Amenities include complimentary shuttle, free wi-fi, free breakfast, complimentary parking in covered garage, outdoor heated pool, Starbuck's, and grab and go snacks.
Getting to Phoenix

Sts. Simon and Jude Cathedral, Phoenix, Arizona
Directions to SS. Simon and Jude Cathedral
Sheraton Crescent Hotel Map
Schedule of events (forthcoming)
Instructions for Clergy and Seminarians (forthcoming)

Not a CMAA Member? Join now.