Friday, 18 April 2014 07:00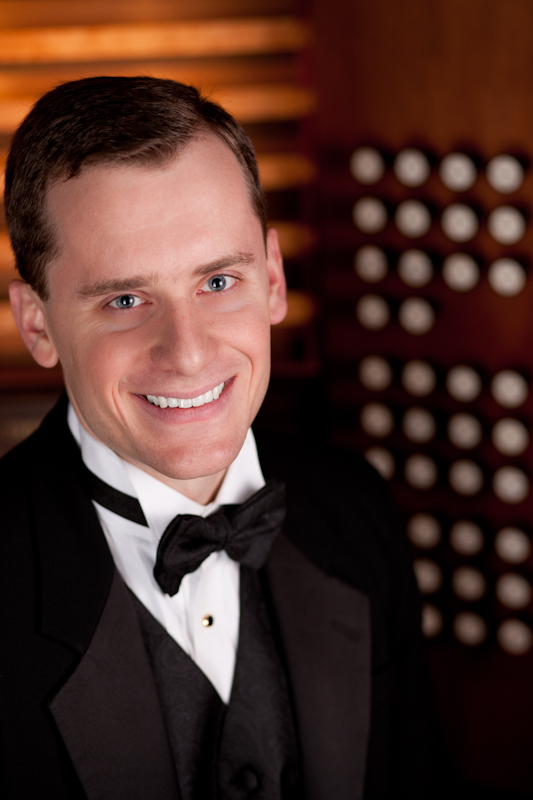 We are fortunate indeed to have Jonathan Ryan, Concert Organist,  on the CMAA's Colloquium XXIV faculty this year in Indianapolis, Indiana. Ryan has been on the faculty of the Colloquium for several years, sharing his extensive experience with Roman Catholic liturgy with Colloquium attendees as a director of various choirs, as a breakout presenter and as an organist. Jonathan's talents will be put to use greatly this summer as he organizes the organ program for the week's liturgies. He will serve as organist for the liturgies on July 1st at 5:00 p.m. and again on July 6th at 11:00 a.m. at St. John the Evangelist Church.
In addition, he will direct the Women's Chant Schola this year. The two scholas (men's and women's) will perform the bulk of this year's chanted propers during the week.  The schola course is intended for advanced singers with extensive chant experience. It will be a treat for the advanced women to have the opportunity to learn from Ryan this year.
Jonathan will also present a Masterclass on German Baroque Repertoire as an organ breakout session on Tuesday at Christ Church Cathedral in Indianapolis at 1:00 p.m.
Jonathan Ryan enjoys a multifaceted career as a concert artist, church musician, and pedagogue.  Among the few organists distinguished with six First Prize awards at major international and national competitions, he has emerged as one of North America's premier young concert artists, and is represented by Karen McFarlane Artists.
His solo performances have taken him to celebrated venues across the USA and Europe, including the Nicolaikirche in Leipzig, St. Paul's Cathedral in London, the Cathédrale St-André in Bordeaux, the Fraumünster in Zürich, the inaugural series of the Cathedral of Christ the Light in Oakland, CA, and national conventions of the American Guild of Organists and Organ Historical Society.
His début recording, A Cathedral's Voice (Raven 941), was released in 2012 to critical acclaim, including a five-star review in the London-based Choir & Organ.

As a church musician, he has held positions at St. James Cathedral and St. John Cantius Church in Chicago, IL, St. Anne Church in Rochester, NY, and currently serves on the staff of the English cathedral-modeled music program of Christ Church in Greenwich, CT, where he directs the church's semi-professional adult choir, and works with the Choir of Men & Boys and the Girls Choir.  Jonathan holds degrees from the Cleveland Institute of Music (BM) and the Eastman School of Music (MM), as well as the Fellow (FAGO) and Choirmaster (ChM) professional certifications from the American Guild of Organists. To find out more about Jonathan, his upcoming performances, and media, visit his website at www.jonathan-ryan.com.
Colloquium XXIV will be held in Indianapolis, Indiana June 30 – July 6, 2014. For more information about registration or details about the Colloquium, visit our Colloquium webpage here.