Choral Track Recordings Available
Friday, 12 June 2015 11:47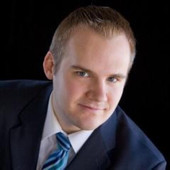 New Audio Practice Files have been uploaded to our Music Downloads page. Matthew Curtis (of ChoralTracks.com) has recorded Peter Kwasniewski's composition O Passio Magna. This motet will be sung by the choir directed by John Robinson at Wednesday's Mass on July 1st at the Colloquium.
Listen to the Balanced Voices Recording here:
For downloads of the music pdf and other practice recordings for each voice, visit the downloads page.
We hope to have the entire Colloquium Music Book ready for download very soon — within the next couple of days.
Please note: All registration changes must be in place by the end of the day Monday, June 15th, when registration for the Colloquium will close.