UPDATE: Music Book Now Available for Download!
The Church Music Association of America is pleased to announce the third Winter Sacred Music Workshop for Chant and Polyphony. This five-day workshop offers participants the opportunity to study chant and polyphony with outstanding directors Dr. Horst Buchholz and Dr. Paul Weber.
Participate in singing the beautiful liturgies with the CMAA on January 11 and 12, 2018 at St. Mary's Assumption Church in the New Orleans Garden District. Join in with morning and night prayer and enjoy an evening of beautiful music with New Orleans' Krewe de Voix Chamber Choir.
About St. Mary's Assumption Church (from the parish website):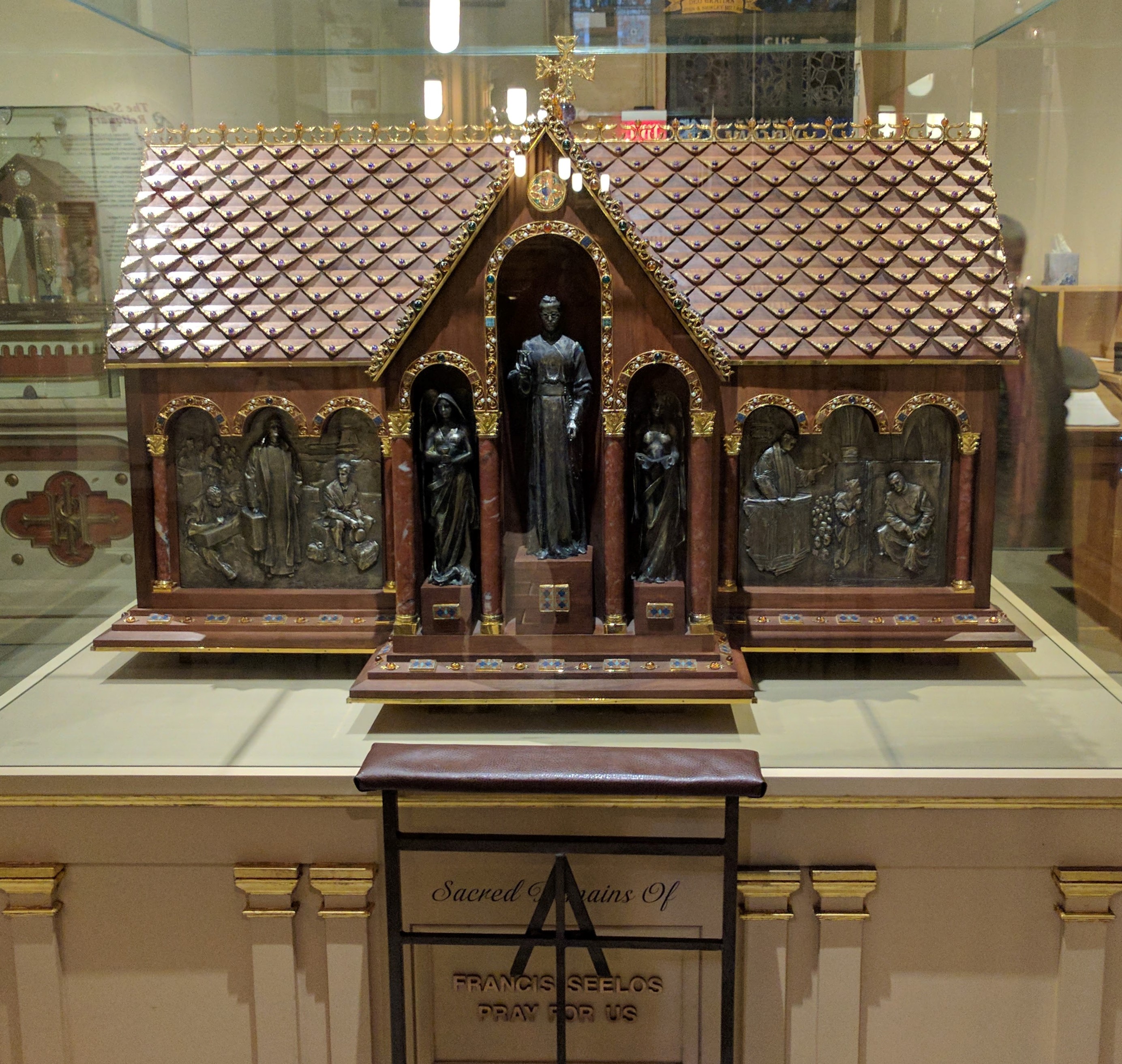 The Redemptorists, founded by St. Alphonsus Liguori, arrived in New Orleans at the invitation of Bishop Antoine Blanc in 1843. As years went by and a diverse population grew, three churches were built as part of the what would become to be known as St. Alphonsus Parish: a church for the Irish (St. Alphonsus Church), a church for the Germans (St. Mary's Assumption Church) and a church for the French (Bon Secour). All three churches in one parish were and continue to be staffed by the Redemptorists.
… St. Mary's Assumption Church, built in 1858 by German immigrants serves as the active sacramental church of the parish and is recognized as a National Historic Landmark. …One of their own, Blessed Francis Xavier Seelos, led a heroic life and is on the verge of being declared a saint. His remains are enshrined in St. Mary's Assumption Church.
Chant Courses
When you come to the Winter Sacred Music program, you will need to choose a chant choir for your participation during the week. There are few joys greater than singing in a well-prepared Gregorian chant choir. Although there is always a little tweaking after the first day, i.e. singers moving up or down a level, most people find it relatively easy to choose.
Many returning attendees to the CMAA events find themselves advancing from a fundamentals/refresher choir to the advanced. Some attendees may choose to attend a fundamentals/refresher course in order to learn teaching techniques for beginners from the conductors, even though their level of chant singing is on a higher level than most attending a fundamentals/refresher course.
Each participant should choose one of the chant courses:
Fundamentals and Refresher Chant Course for Men and Women (Director, Dr. Horst Buchholz) This course in Gregorian chant is intended for chant beginners or for those with some background in chant, but without the opportunity to sing it on a regular basis. Participants will learn how to read the four line staff, the names of the neumes, and how to navigate the intervals with solfege. Rhythm will be introduced. This group will sing the Mass ordinaries, as well as some of the less difficult Mass propers for the liturgies.
Intermediate to Advanced Chant Course for Men and Women (Director, Dr. Paul Weber) This course is intended for intermediate or advanced singers who sing chant regularly. The bulk of the more difficult Chanted Mass Propers for the liturgies will be sung by this choir, as well as the chanted Mass ordinaries.
Polyphony Courses
Being part of a polyphonic choir is one of the many highlights of the CMAA events. Note that there is no sign-up or pre-registration for either of the choirs. Simply arrive at the rehearsal of your choice on Monday. If the conductors find they have too many sopranos or too few tenors, for example, a little shifting around may occur from choir to choir on the first day.
But as a matter of good choir etiquette, conductors ask that you not bounce from choir to choir. Five days of rehearsal is not much time to develop an ensemble sound, and the deadlines of performing in liturgy loom delightfully throughout the week.
Each participant should choose one of the polyphony courses:
Beginner/Intermediate Polyphony (Director, Dr. Paul Weber)
This choir is designed to introduce and improve on the critical vocal and musical techniques necessary for singing polyphonic music. Singers will learn how to carry a part on their own, independent of other sections, and without accompaniment. Members of this choir will learn rhythm, pitch, and vocal production. The choir is designed for novice to intermediate singers who would not yet benefit from the more advanced choir, but it might also be useful for directors who wish to see how a master goes about teaching less-experienced singers to make beautiful music. Repertory information to be forthcoming.
Intermediate/Advanced Polyphony (Director, Dr. Horst Buchholz)
Because of the larger amount of repertory this choir will sing, it is recommended that intermediate to advanced choral singers with more experience in singing unaccompanied pieces choose this choir. Repertory information to be forthcoming.
Breakout Sessions
Dr. William Mahrt (President of the CMAA and Associate Professor at Stanford University) will speak during three breakout sessions during the week. The topics will be:
Tuesday, January 9, 2018: "Kinds of Gregorian Chant"
Wednesday, January 10, 2018: "The natural and supernatural ordering of the liturgical year."
Thursday, January 11, 2018: "Silence and the Beauty of the Liturgy"
Krewe de Voix Chamber Choir Concert
Join the Krewe de Voix Chamber Choir for an evening concert at St. Mary's Assumption Church on Wednesday, January 10th at 8:00 pm. The concert will feature traditional carols, Monteverdi madrigals turned into sacred motets, and excerpts from the Ursuline Manuscript, which was given to the New Orleans Ursuline nuns in 1754.
The Krewe de Voix Chamber Choir is a group of professional musicians in New Orleans dedicated to the performance of great choral works and specializing in the music of the 16th and 17th centuries.  Named in honor of the krewes that work year-round for the betterment of the city and then march in the Mardi Gras parades, Krewe de Voix ("Krewe of Voices") is comprised of the Crescent City's most talented and creative singers.
Useful Links
Winter Sacred Music 2018 Schedule
Repertory (see Music Book)
Please note that all music needed for the course will be provided in the printed music book. You are not required to have your own copy of the Graduale Romanum for the course.
Conference Hotel
Registration Form
Online Registration and Payment
St. Mary's Assumption Church Website
Instructions for Priests, Deacons and Seminarians
Conference Music Book 
Winter Sacred Music will begin at 12:00 pm on Monday afternoon, January 8th, and will conclude on Friday, January 12th, with the closing Mass at 12:00 pm at St. Mary's Assumption Church.
Registration Information
Mail-in and online registration can be completed now. To To register by mail and pay by check, download and complete the registration form and mail to CMAA, PO Box 4344, Roswell, NM 88202. The discount code for members has been sent to our member list by email. Please contact Janet Gorbitz at programs@musicasacra.com or call 505-263-6298 for questions about your member discount code if you have not received it.
Tuition includes all sessions and materials as well as meals as described in the schedule. You will receive all course materials including the Parish Book of Chant upon arrival. The week's events will culminate with Mass at St. Mary's Assumption Church at 12:00 p.m.
Early Registration (deadline: November 15, 2017) for CMAA members is $335, including nonrefundable deposit of $75. Non-member price is $385. Early registration for Seminarians and Full-time students is $225. Payment must be made in full by November 15th to receive this rate.
Regular Registration (deadline: December 8, 2017) for CMAA members is $385, including nonrefundable deposit of $75. Non-member price is $435. Regular registration for Seminarians and Full-time students is $250. Payment must be made in full by December 8th to receive this rate.
Space is limited for this course, but late registrations will be accepted if space is available after 12/8/17. The late registration fee is $50 for members or nonmembers, $25 for Seminarians.
Conference Hotel
Hotel accommodations at our special conference rate are available at the Pontchartrain Hotel, 2031 St. Charles Ave., New Orleans, LA 70130, Tel: 1-504-323-1400. Rooms are available at the special conference price of $109 per room per night (Single), or $119 per room per night (Double), plus tax, for Sunday – Thursday nights (higher rates apply on weekends). Make your reservation by November 27, 2017 to get the special group rate. Please mention "Church Music Association of America" if calling the hotel directly to make reservations. The hotel is walking distance from the churches.
Amenities include complimentary wireless high speed internet access in all guest rooms, complimentary local calls, complimentary USA today, discounted valet parking at $15 per day (discounted from $30/day), full service restaurants and bar, and an onsite fitness center.
Cancellations
Requests received in writing at the CMAA Office (by mail or email) by December 15th will receive a refund less the nonrefundable $75 deposit. Refunds will be processed after the Winter Sacred Music course has concluded. Any requests for cancellation after December 15th will only be processed if a replacement from the waiting list is able to take your place. We expect this course to fill quickly, so don't delay.
Faculty
Dr. Horst Buchholz, Vice President of the Church Music Association of America, joins the faculty for the 2018 Winter Sacred Music course. He will be directing the Beginning Chant choir and the Advanced Polyphony choir for the week.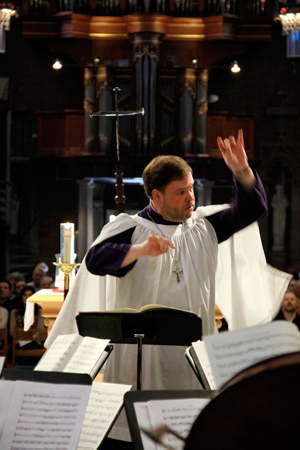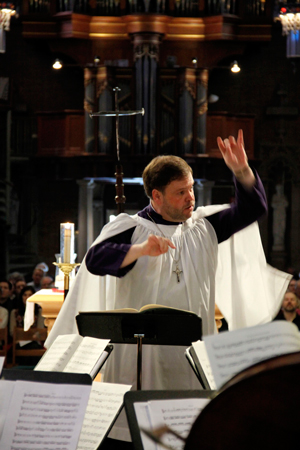 Horst Buchholz is Director of Sacred Music at the Cathedral Basilica of St. Louis and the Archdiocese of St. Louis, as well as Artistic Director of St. Louis Cathedral Concerts. Prior to coming to St. Louis, Dr. Buchholz had served as Organist and Choirmaster at the Cathedral Basilica of the Immaculate Conception in Denver, Colorado and Trinity Cathedral in Cleveland.
Buchholz studied organ and sacred music in his native Germany at the Berlin College of Church Music and graduated with degrees and diplomas in Church Music and Music Pedagogy from the University of Arts in Berlin. His organ teachers have included Heinz Lohmann, Peter Wackwitz, and Rudolf Heinemann. Among his conducting teachers were Martin Behrmann, Uwe Gronostay, and Erich Bergel. After receiving his teaching certificate in Music Theory and Composition from the University of Arts in Berlin in 1989, Dr. Buchholz continued his post-graduate studies in the United States, where he received his Doctor of Music degree in conducting from the Indiana University School of Music.
As a chorus member and assistant with the Berlin Philharmonic Chorus, he worked with and performed under such eminent maestros as Claudio Abbado, Seiji Ozawa, Kurt Masur, Lorin Maazel, and Herbert von Karajan. Dr. Buchholz's other accolades and accomplishments include his service as Music Director of the Denver Philharmonic Orchestra, organist and guest conductor appearances with the Colorado Symphony, and Opera Colorado, as well as with orchestras and operas in Mexico, Japan, Korea, and several European countries. He has performed in major cathedrals and concert halls around the world. In 2009, The Denver Philharmonic named him Conductor Laureate.
As a music educator, Dr. Buchholz has served as a member of the organ faculty at Cleveland State University; Associate Professor of Music and Director of Schola Cantorum at St. John Vianney Seminary (Denver); Assistant Professor of Conducting, Director of Orchestral Studies, and faculty member of organ and church music at Lamont School of Music at the University of Denver.
Dr. Buchholz is married to the soprano Dr. MeeAe Cecilia Nam, who is currently on the faculty of Eastern Michigan University.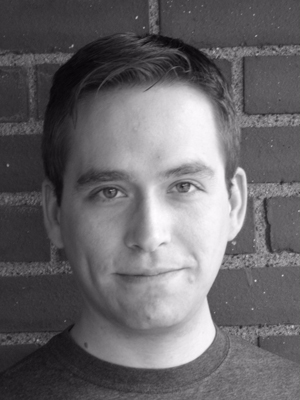 Dr. Paul Weber  joins us for the 2018 Winter Sacred Music course, directing the Advanced Chant choir and the Beginning Polyphony choir during the week.
Paul Weber is a composer, conductor and organist in New Orleans, where he founded and directs the professional vocal ensemble Krewe du Voix and conducts the semi-professional Trinity Choir at Trinity Episcopal Church. As a concert organist, Dr. Weber has been heard throughout the United States and in Europe. He has won prizes at national and international organ competitions, including the Arthur Poister competition (U.S.) and Erfurt Domprediger competition (Germany). Recent performances include concerts at the Piccolo-Spoleto Festival, East Carolina University, national conventions of the Organ Historical Society and Church Music Assocation of America, and at the cathedrals in Phoenix, Pittsburgh, St. Paul and Louisville.
A prolific composer, especially for voices, Dr. Weber's choral works are published by Choralife. Previously, he has held positions in churches in Louisville and Pittsburgh, and founded the Sacred Music program at Franciscan University of Steubenville where he directed the university ensembles. Dr. Weber is a graduate of Lawrence University and Yale University. His organ teachers include Frank Rippl, Wolfgang Rübsam, Martin Jean and Thomas Murray.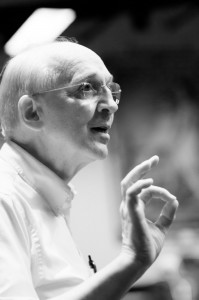 William Mahrt will be providing breakout sessions for attendees during the week.
Dr. Mahrt is Associate Professor and Director of Early Music Singers at the Center for Medieval and Early Modern Studies at Stanford University, President of the Church Music Association of America, and editor of Sacred Music, the oldest continuously published journal of music in North America.
Dr. Mahrt grew up in Washington State; after attending Gonzaga University and the University of Washington, he completed a doctorate at Stanford University in 1969. He taught at Case Western Reserve University and the Eastman School of Music, and then returned to Stanford in 1972, where he continues to teach early music. Since 1964 he has directed the choir of St. Ann's Chapel in Palo Alto, which sings mass and vespers in Gregorian chant on all the Sundays of the year, with masses in the polyphonic music of Renaissance masters for the holy days.
His research interests include theory and performance of Medieval and Renaissance music, troubadours, Machaut, Dufay, Lasso, Dante, English Cathedrals, Gregorian chant, and Renaissance polyphony. He has published articles on the relation of music and liturgy, and music and poetry. He frequently leads workshops in the singing of Gregorian chant and the sacred music of the Renaissance.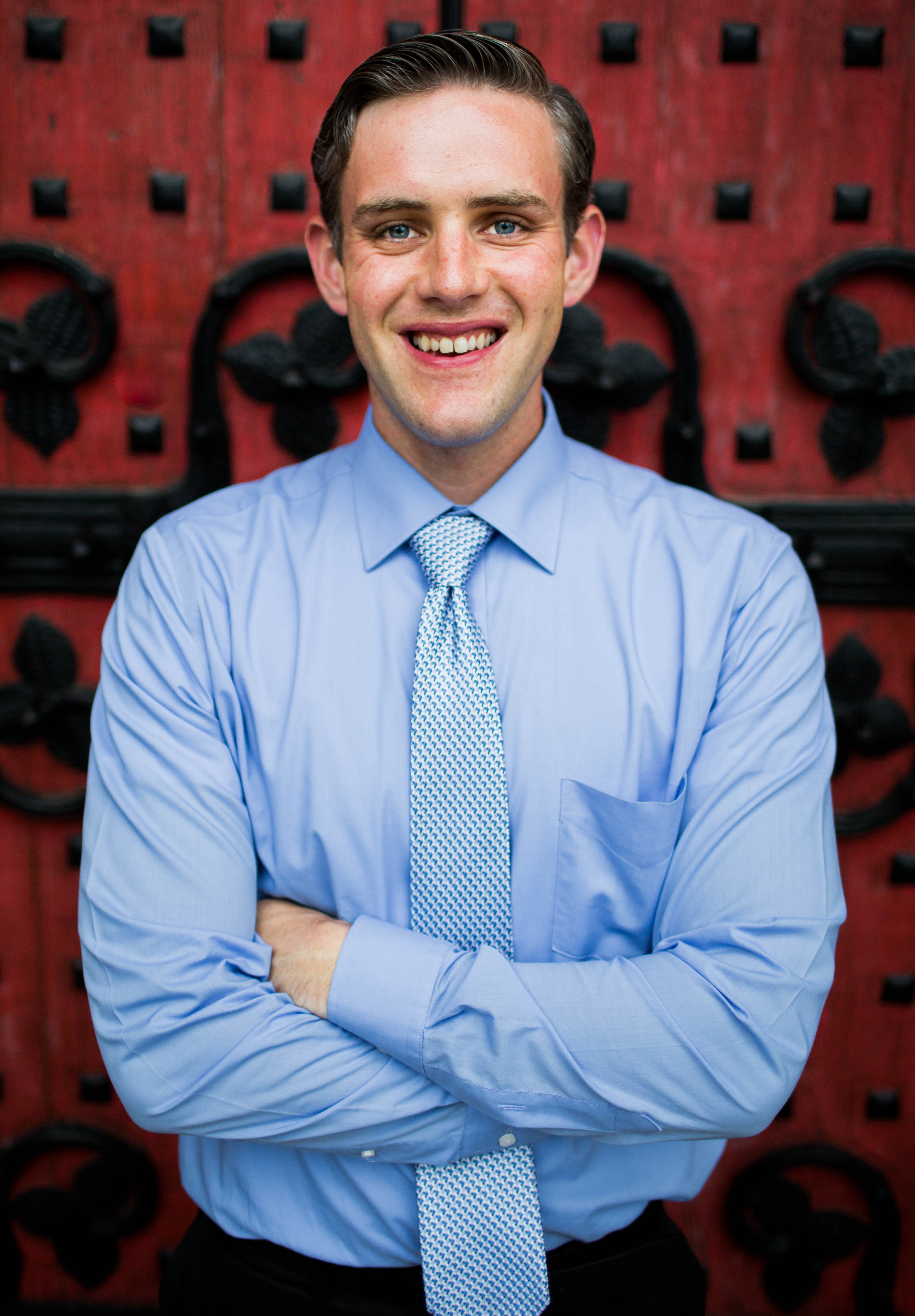 Nicholas Will, who will be the organist for liturgies during the week, is an Assistant Professor of Music at Franciscan University of Steubenville, where he teaches organ lessons and courses in music theory, music history, Gregorian chant, conducting, and sacred music, in addition to conducting the university's premiere choral ensemble, the Schola Cantorum Franciscana.
He is also Director of Music and Liturgy at St. Elizabeth Ann Seton Parish in Carnegie, Pennsylvania, Assistant Organist at Heinz Memorial Chapel, and Organist/Instructor at St. Paul Seminary, Pittsburgh. A graduate of Duquesne University and Peabody Conservatory, Nicholas is a prize-winning organist and is active as a recitalist, accompanist, and conductor, having performed in major cathedrals and churches throughout the eastern United States and Europe.
His debut recording, "Laudato Si: In the Spirit of St. Francis of Assisi," a collaborative effort with soprano Charlene Canty, countertenor Andrey Nemzer, and composer Eli Tamar, was released to critical acclaim in April, 2016.