Register by May 15th for Colloquium and save $50 (Extended to May 31!)
Monday, 04 May 2015 04:00
Sacred Music Colloquium XXV approaches!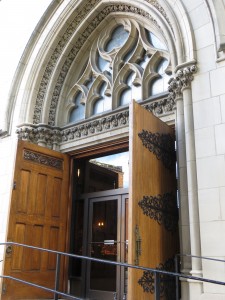 This year's Colloquium is to be in Pittsburgh, at Duquesne University, June 29 – July 4, 2015. Don't delay… register now to avoid any late fees. If you register and pay your tuition in full by May 15th, you'll save yourself $50.
This year's Colloquium features many options on breakout sessions, with a particular focus on children's programs. With speakers from choir schools, Pueri Cantores and successful parish programs, you will learn about their successes and be able to take these ideas home for use at your parish.
This year also features the possibility of scheduling a private vocal coaching session with Dr. MeeAe Cecilia Nam during the week. For the first time, we will also have a limited number of private organ lesson sessions available from Dr. Ann Labounsky, Dr. Paul Weber or Jonathan Ryan.
Once again, we'll have a new music reading session, where composers can hear their compositions sung by the attendees. In addition, composers can participate in a 3-day breakout schedule with David Hughes to collaborate with other composers to fine-tune their chosen composition.
For all the details about the event, including schedule, repertory, faculty and more, visit our Colloquium Details page…
Join us in Pittsburgh!
If you prefer to mail in your registration, please download a registration form and send it to us at CMAA, PO Box 4344, Roswell, NM 88202,  postmarked by May 15th to receive regular tuition rates. Contact us at programs@musicasacra.com with any questions.