SAVE THE DATES…
July 1 – 6, 2019
Basilica of Saints Peter and Paul
Philadelphia, Pennsylvania

The Church Music Association of America is proud to invite you to celebrate with us as we hold our 29th Colloquium in 2019, to be held at the Basilica of Saints Peter and Paul in Philadelphia, Pennsylvania. The CMAA's Sacred Music Colloquium continues to be the largest and most in-depth teaching conference and retreat on sacred music in the world. Our 2019 program offers new and expanded opportunities for learning, singing, listening, and interacting with some of the best minds and musicians in the Catholic world today! All liturgies will be held at the Basilica.
The CMAA Colloquium is primarily focused on instruction and experience in chant and the Catholic sacred music tradition, participation in chant choirs, lectures and performances and daily liturgies. During the week, you'll be able to participate in ordinary and extraordinary form Masses, in Latin, Latin/Spanish and English, Vespers, and daily sung morning and night prayer.
As a participant, you are an integral part of the beautiful music from the Roman Catholic tradition. Experience not only the traditional Gregorian chant and Renaissance polyphony of the church's musical treasure, but also new compositions of English propers and ordinaries by various composers, as well as modern motets. For the second year, the Sacred Music Colloquium will also offer Mass in Spanish, with Spanish propers and a Latin Ordinary for our Thursday liturgy.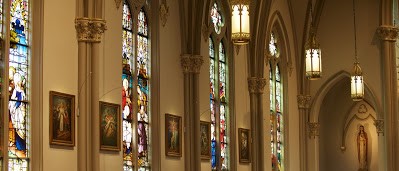 June 24-28, 2019
Duquesne University
Pittsburgh, Pennsylvania
The CMAA is proud to present two summer courses in 2019. Both courses will be held concurrently at the Mary Pappert Music School at Duquesne University.
Chant Intensive, Jeffrey Morse, Instructor
Laus in Ecclesia – Level One, Br. Mark Bachmann (Choirmaster of Clear Creek Abbey), Instructor
Chant Intensive:
The Chant Intensive lives up to its name: though no previous experience with chant is required, beginners and intermediate chanters should be prepared for full immersion from the start. You will learn or review how to read and fully navigate all aspects of traditional Gregorian notation (square notes), as well as an introduction to chironomy (directing chant) with a masterful teacher.
The course will also address correct Latin pronunciation, the sound and mystery of the eight Church modes, Psalm tones and their applications, questions concerning the rhythm of plainsong, and more. Lauds and Compline will be sung to allow participants to experience the beauty of a portion of the sung Divine Office. Gregorian repertoire will be used for Divine Office and the closing Mass.
The CMAA Summer Chant Intensive is intended for beginning and continuing students and all who love and appreciate the central role that chant plays as the prayerful song of the Roman Rite–not only at cathedrals and basilicas but in any parish. The conference will inspire and prepare participants to continue the renaissance of sacred music in our time, in both the ordinary and extraordinary forms of the Mass. In the years since the first CMAA Chant Intensive course was taught in 2008, hundreds of students have benefited from this in-depth course in Gregorian chant.
This summer's course will be taught by instructor Jeffrey Morse in one section including men and women.
Laus in Ecclesia – Level One:
Laus in Ecclesia is a complete course in Gregorian chant in three (3) levels:
Level One: Beginners and members of a Gregorian choir
Level Two: More advanced, which could be described as what is necessary to sing in a schola and to sing the more elaborate chants (Graduale, Alleluia, Offertory).
Level Three: Perfecting the Gregorian skills to enable the student to direct a schola or group
This summer's course will cover only the Level One. A book will be provided which contains all the course material. The subject matter covers theory and practice.
In the course of the week, the students will be taken through all 15 lessons of the manual Laus in Ecclesia, level One. Much of the material will be explained, alternated with exercises and examples. Ideally, the manual is meant to provide a whole course with homework assignments at the end of each lesson to be completed and submitted for correction, and an oral practical examination after finishing the course. As it is unlikely that the student will be able to complete all this during the week, these assignments can be completed during the year and an exam can be taken at the next scheduled course, or other arrangements can be made individually.
Br. Mark Bachmann, choirmaster for Clear Creek Monastery will teach this course, sharing his many years of experience with class participants.