Presenting the CMAA Fall Practicum: Gregorian Chant at the Co-Cathedral of the Sacred Heart in downtown Houston, Texas. The dates are October 21-23, 2010.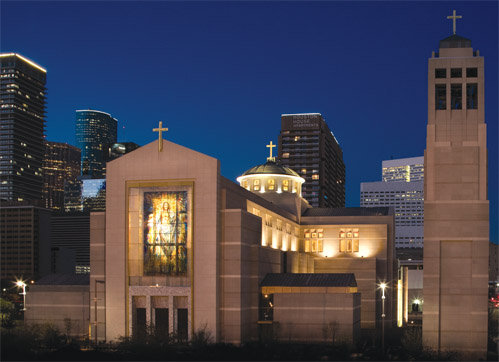 This educational and liturgical event coincides with the installation of the new Martin Pasi Opus XIX Pipe Organ, which will be used to accompany the liturgies during this event.
The Practicum features chant instruction by chant legend Scott Turkington, Cathedral of St. John the Baptist, Charleston, SC (Beginning Chant for Men); renowned scholar William Mahrt, Stanford University and president of the CMAA (Advanced Chant for Men and Women); Arlene Oost-Zinner, CMAA and St. Cecilia Schola (Beginning Chant for Women); Rev. Robert Pasley, Pastor, Mater Ecclesia (Training for Priests, Deacons, and Seminarians); Jeffrey Tucker, Managing Editor, Sacred Music; Author Sing Like a Catholic (Lecture).