Private vocal coaching with Dr. MeeAe Cecilia Nam will be made available at the Colloquium for the first time at a CMAA Colloquium. If you have wanted to study with a truly gifted vocal teacher, this is your opportunity.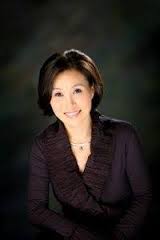 For several years,  Dr. Nam has been on the faculty of the CMAA Colloquium, sharing her expertise in vocal pedagogy, vocal performance and directing techniques. She has also served as a plenary speakerand as a director of polyphonic choirs. This year, in addition to her breakout session on vocal pedagogy for choral directors and musicians, she will offer to assist participants on a personal basis with individual vocal coaching.
On a first-come, first-served basis, individuals may schedule one-on-one vocal lessons with Dr. Nam during registration for the special Colloquium rate of only $30/session. The thirty-minute sessions are limited, so make plans to schedule your session on June 30th, during Colloquium XXIV registration. Prepayment will be required for vocal sessions, which can be made during conference registration. Kyle Murphy will manage Dr. Nam's teaching schedule and accept payments.
Soprano MeeAe Cecilia Nam has extensive performance experience as soloist in recitals, oratorio, sacred music, chamber and orchestral concerts, and operas in the United States, Germany, Austria and South Korea. She has gained a fine reputation for her musical interpretations with her numerous concerts in recent years.
Dr. Nam gained a Doctor of Musical Arts degree from the University of Colorado at Boulder. Before joining the faculty of Music at Eastern Michigan University in 2009 she taught voice at the Metropolitan State University of Denver, where she served as chair of the vocal studies program for 5 years. She also founded and directed the annual "Vocal Arts Competition for Young Colorado Musicians."
Since 2000 with her husband, Dr. Horst Buchholz, organist and conductor, she has given numerous recitals for organ and voice in Germany and Austria. She has collaborated with world-class musicians including Krista Bennion Feeney, Joseph Robinson, James Buswell and sung under the direction of Horst Buchholz, Joseph Dorfman, Adam Flatt, Michael Christie and Martin Isepp among others.
Her excellent understanding of works by Mozart has led her to perform many of his sacred works including Exsultate jubilate, Grand Mass in C minor, and the Requiem performed with the members of the Mozarteum Orchestra in the 250th anniversary year of Mozart's birth in Salzburg, Austria. She has given many performances of works such as Bach's Cantatas, Easter Oratorio, Handel's Messiah, Haydn's Masses, Schubert's Masses, Gounod's St. Cecilia Mass, Mahler's Gloria, R. V. Williams' Dona Nobis Pacem and Orff's Carmina BuranaDue to her great interest in contemporary music she has premiered, in her region, many living composers' works including Joseph Dorfman's one act opera Shulamith for soprano and percussion, Voice of River Han by David Mullikin (won distinguished composer by MTNA), James Mobberly's Words of Love, Georgy Kurtag's Kafka Fragmente for soprano and violin, Tan Dun's Silkroad for soprano and percussion.
Dr. Nam is a frequent guest recitalist and lecturer for the Music Teacher's Association of America and recently gave presentations at the conferences of the College Music Society and the American Liszt Society. She served as a faculty member and performer at the Vianden International Summer Festival and school in Luxembourg in 2011.
As lecturer and vocal clinician Dr. Nam frequently travels throughout the United States, Europe and South Korea giving vocal workshops and master classes at Universities.
Her students have been and are active in national and international competitions and music festivals. Recently Dr. Nam appeared as advisor and guest artist clinician in the first annual "Seoul International Opera Festival," where three of her students performed lead roles in Mozart's "Magic Flute."
She is currently undertaking a project of a CD publication of "Forgotten Songs of Thódore Gouvy". She has been giving a lecture recital of Gouvy's songs at various places including "Hans Eisler Musik Hochshule in Berklin, Germany, Eastern Michigan University, Kent State University and University of Tennessee, Knoxville and also during The American Liszt Society Conference in Portland, Oregon, in May 2012.
"Soprano Mee-Ae Nam has a voice of surprising power for so petite a frame, accurate in intonation, well-supported in delivery and with sly bits of interpretation thrown in."  Glenn Giffin, The Denver Post
"A clear, well-supported voice that moves easily in its registers. …..extra care in projecting words." Glenn Giffin, The Denver Post
"…Leicht und makellos in den Höhen, dramatisch im Ausdruck füllte sie mühelos den akustisch eher schwierigen Kirchenraum.  In der Mozartarie…  ließ sie großartig perlende Koloraturen höhen.." Max Götz, Paasauer Neue Presse, Waldkirchen, Germany
For registration and for more information about the Colloquium in Indianapolis, please visit the Colloquium page here. If you have questions regarding the vocal sessions, please write to us.