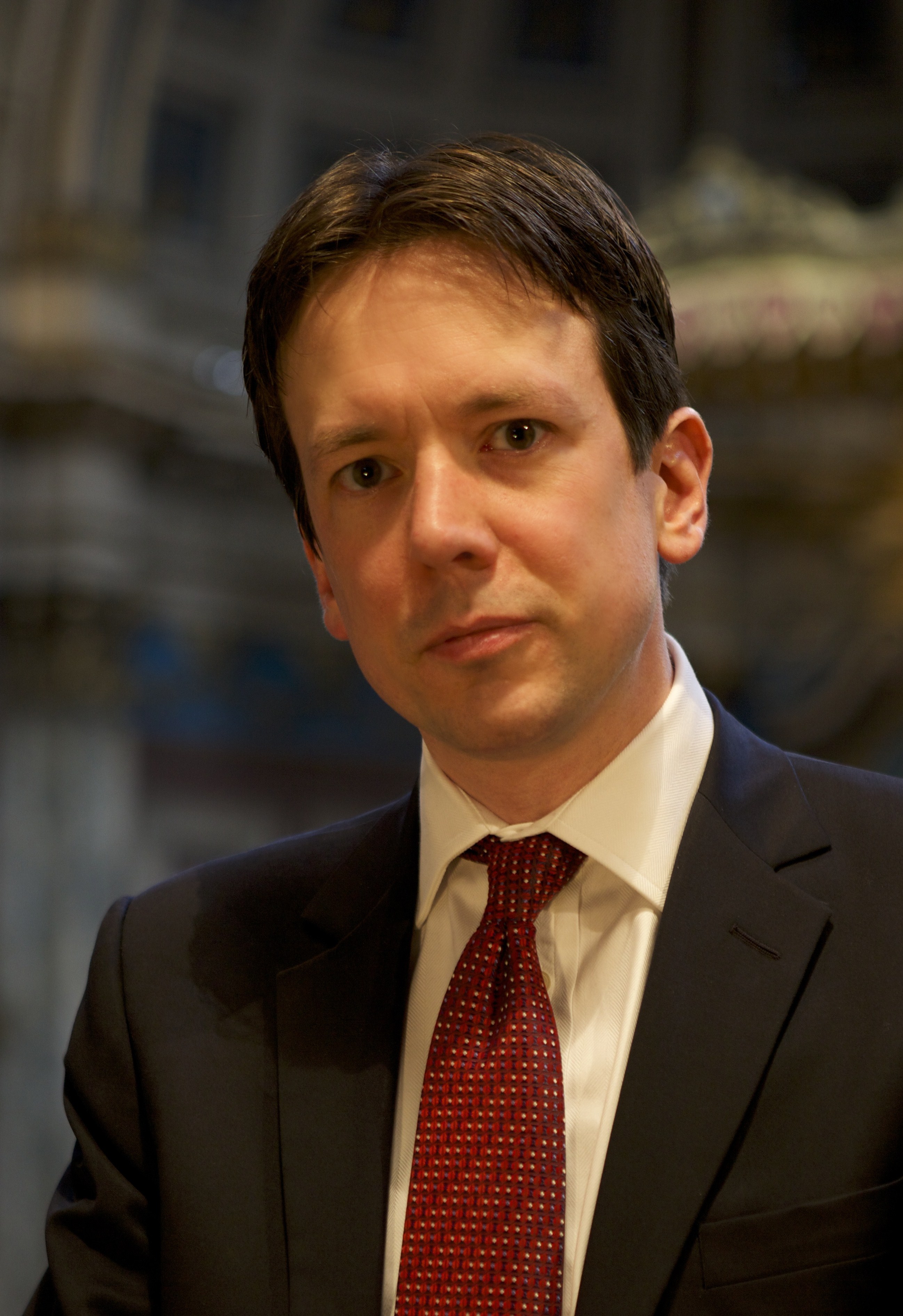 Charles Cole will direct the women's Refresher chant course this summer at the XXIV Colloquium in Indianapolis. An accomplished organist and choral director, he comes to us from the London Oratory (often referred to as "the Brompton Oratory" because of its location in London). In addition to the chant course, Cole will offer two breakout sessions: the first on conducting technique and the second on organ accompaniment for the chants of the New English Missal.
Charles Cole began his musical training as a chorister at Westminster Cathedral. He went on to win a major music scholarship to Ampleforth and organ scholarships at Exeter College, Oxford and Westminster Cathedral. He is Assistant Director of Music at the London Oratory where he directs the London Oratory Junior Choir which, in addition to its liturgical duties, provides the Children's Chorus for the Royal Ballet's productions at Covent Garden.
He was appointed Director of the Schola Cantorum at the London Oratory School in 2012. The Schola, for boys aged 8-18, sings polyphony and plainchant at Mass every Saturday at the London Oratory Church. The choir also sings concerts and tours abroad, and is well known for the soundtracks to the Lord of the Rings and Harry Potter films.
He directed the children's chorus in a 400th anniversary performance of the Monteverdi Vespers with the Monteverdi Choir conducted by Sir John Eliot Gardiner at the Royal Albert Hall as part of the BBC Proms. He was involved in two of the Papal Liturgies on the occasion of Pope Benedict XVI's visit to London, conducting London Brass in James MacMillan's Tu es Petrus, commissioned for the Mass
 at Westminster Cathedral, and playing the organ for the Prayer Vigil at Hyde Park for a congregation of 80,000. Recently he has given organ recitals in St Petersburg (2012), Notre Dame, Paris (2013—the 850th anniversary year of the cathedral's foundation), the Cathedral of the Madeleine in Salt Lake City (2013) and Jerusalem (2013).
Since 2011 he has been a Gregorian Chant Director for the Church Music Association of America's annual Colloquia. He was recently invited by James MacMillan to speak about Gregorian Chant at Musica Sacra Scotland's inaugural conference. Last August, as part of the Palestine Choral Festival, he led a number of choral workshops for children's and adult choirs in Bethlehem, Nazareth and Jerusalem.
Register now for Colloquium XXIV, to be held in Indianapolis June 30-July 6, 2014, to avoid late fees. For more information about the Colloquium, visit our webpage. If you have questions, please write to us.