Apply for Colloquium Scholarships
Thursday, 31 March 2016 14:53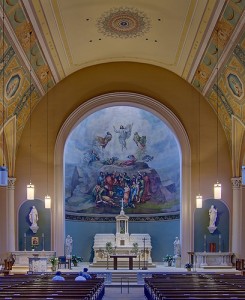 As in past years, our generous members and donors make it possible for us to offer scholarships to our Sacred Music Colloquium. If you are hoping to attend the event this year in St. Louis, Missouri, please don't delay in getting your scholarship application to the programs office.
To apply for a CMAA Colloquium scholarship, please fill out the application form and scholarship recommendation form and submit them to us prior to April 7, 2016. All applications and recommendations must be received at our office by April 7, 2016.  In order to process your application, we must have both forms received by the deadline. If you have not received confirmation that your application was received in our office by April 6th, please email us at programs@musicasacra.com to assure you don't miss the deadline. Since there is only one week left before the April 7th deadline, please complete the form and then scan and email to us at programs@musicasacra.com.
Application Form
Scholarship Recommendation Form
Once we have closed the application period, our scholarship review committee will make their determination with a target date of mid-April. At that point, all applicants will receive an email informing them of the committee's results.
If you have questions about any part of the application or recommendation form, please contact us at programs@musicasacra.com.
If you want to donate to help make these and future scholarships available, you can donate to our Annual Fund either online, or by mail.