Presenting the 2013 Winter Chant Intensive at St. Joseph Catholic Church in historic Macon, Georgia. January 7-11, 2013.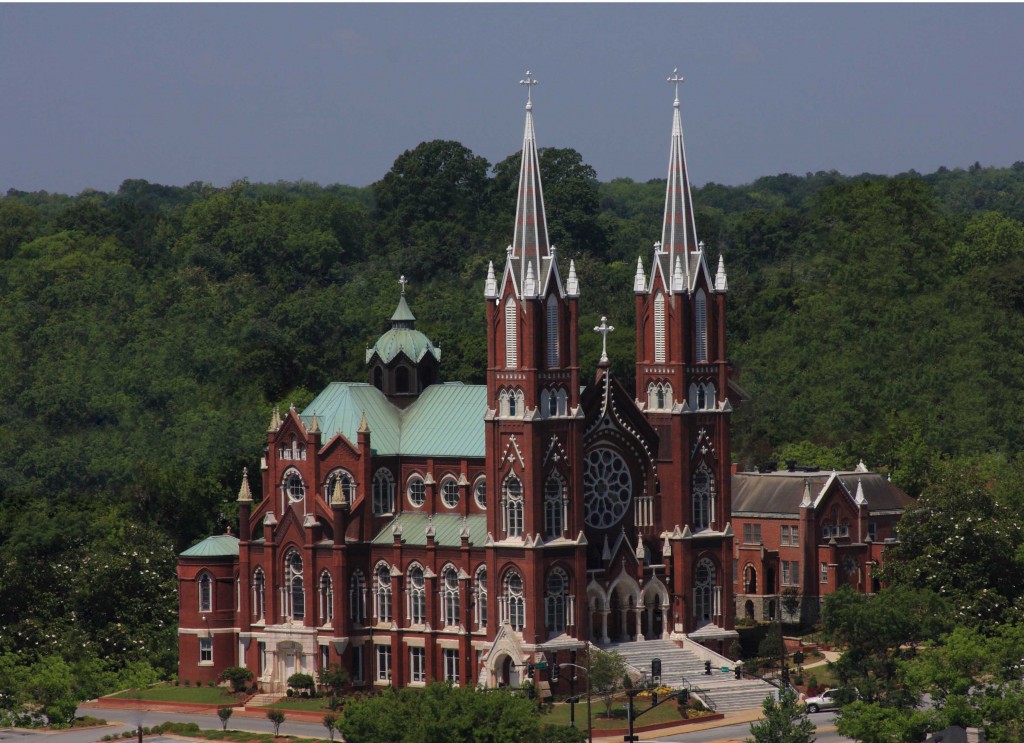 The Chant Intensive lives up to its name: though no previous experience with chant is required, beginners and intermediate chanters should be prepared for full immersion from the get go. You will learn or review how to read and fully navigate all aspects of traditional Gregorian notation (square notes). The course will also address correct Latin pronunciation, the sound and mystery of the eight Church modes; Psalm tones and their applications; questions concerning the rhythm of plainsong, and more.
The CMAA Winter Chant Intensive is intended for beginning and continuing students and all who love and appreciate the central role that chant plays as the prayerful song of the Roman Rite – not only at cathedrals and Basilicas but also in every parish. The conference will both train and inspire toward the goal of continuing the renaissance of sacred music in our time, both in the ordinary and extraordinary forms of the Mass.
This year's venue is beautiful St. Joseph Catholic Church in Macon, Georgia.  Stroll back into time and enjoy the southern hospitality of Reverend Allan J. McDonald (who many of you know from his popular blog, Southern Orders, and elsewhere) and spend a a week singing and praying in this stunning and revitalized parish…situated right in the middle of Macon's historic district, a spot largely untouched by the destruction of Civil War cannons.