Presenting the 2012 Winter Chant Intensive at St. Mary's Seminary in Houston, Texas. January 4-6, 2012. Sponsored by CMAA Houston.
UPDATE:  December 14, 2011. This course is full.  Registration is closed.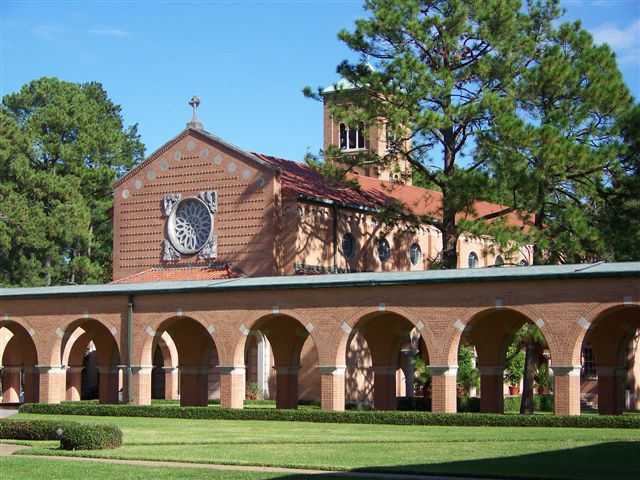 Directions and Map
The Winter Chant Intensive is intended for beginning and continuing students and all who love and appreciate the central role that chant plays as the prayerful song of the Roman Rite – not only at cathedrals and Basilicas but also in every parish. The conference will both train and inspire toward the goal of continuing the renaissance of sacred music in our time, both in the ordinary and extraordinary forms of the Mass.
The Chant Intensive lives up to its name: though no previous experience with chant is required, beginners and intermediate chanters should be prepared for full immersion from the get go. You will learn or review how to read and fully navigate all aspects of traditional Gregorian notation (square notes). The course will also address correct Latin pronunciation, the sound and mystery of the eight Church modes; Psalm tones and their application; questions concerning the rhythm of plainsong, and more.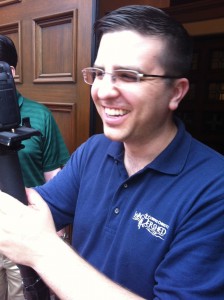 The course will be offered in two sections, chant for men, taught by Jeffrey Ostrowski, and chant for women, with instructor Arlene Oost-Zinner. Classes will begin at 1:00pm on Wednesday, January 4, and conclude with a 4:00pm chanted Mass in the Ordinary Form on Friday, January 6th.
Jeffrey Mark Ostrowski holds his B.M. in Music Theory from the University of Kansas (2004), where he also did graduate work in Musicology. A pianist and composer, Mr. Ostrowski was elected President of Corpus Christi Watershed in February of 2011. His scholarship has focused on the historical performance of plainsong and polyphony of the High Renaissance, resulting in several early music CDs and an internationally broadcast television documentary.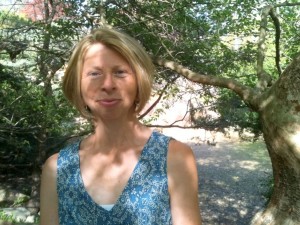 Arlene Oost-Zinner is conductor of the chant schola at St. Michaels Catholic Church in Auburn, Alabama, composer of the popular English Responsorial Psalms, and director of programs for the Church Music Association of America. She has taught chant at all levels for the CMAA's Sacred Music Colloquium and at workshops around the country, and has trained under several chant masters in a variety of traditions of thought and practice. She is also an accomplished pianist and translator, and has written for the Catholic Answer, Homiletic and Pastoral Review, Inside Catholic, among other places.
Tuition is $170 for all sessions and materials, including a copy of the Parish Book of Chant, compiled and edited by Richard Rice, as well as coffee breaks and lunch on Thursday and Friday. You will receive all course materials upon arrival. Class will be held in the seminary's Bishop Nold Education Center. Mass on Friday will be in the chapel.
Accommodation suggestions

Moderately priced:
Holiday Inn Express
7625 Katy Freeway
Houston, TX 77024
(713) 688-2800
Closest to the Seminary; not much traffic
LaQuinta
1625 West Loop South
Houston, TX 77027
(713) 355-3440
A little more traffic to contend with, but near the Galleria
Premium accommodations:
The Houstonian
111 North Post Oak Lane
Houston, TX 77024
(713) 680-2626
Very luxurious
The Omni
4 Riverway
Houston, TX 77056
(713) 871-8181
Registration deadline is Friday, December 16, 2011.  Your reservation will not be guaranteed until both steps in the registration process have been completed.  1) Submit registration form (Separate registration for each person, please. See form, below. Done when you click on "send email") and 2) submit payment.  You may pay by mail or via the Pay Pal link, below.
Pay by mail: Please submit online registration, indicating in the notes section that you will be paying by mail. Make checks for $170 payable to "CMAA Winter Chant Intensive 2012: Houston" and mail to: CMAA Houston c/o St. Theresa Church, 705 St. Theresa Blvd., Sugar Land, TX 77478.  All payments by mail must be received by December 23 or your spot will not be guaranteed.
Make your $170 payment via Pay Pal by clicking on the donate link, below.  Remember that your reservation will not be guaranteed until payment has been received:
Questions? Please write to us at cmaahouston@gmail.com or call 281-658-6053.