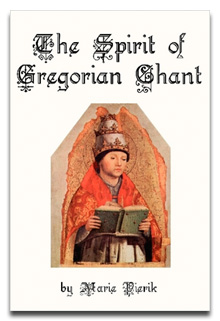 The CMAA is pleased to present Marie Pierik's 1939 book The Spirit of Gregorian Chant in free download or in print.
Pierik was a scholar and chant enthusiast. Like many Catholic musicians of that generation, she was inspired by the work of Solesmes to dedicate her life to helping the world to sing as the Church intends.
She was never shy about her utter devotion to her cause. Her prose is delightfully free of pretense: it burns with the desire to communicate and explain, systematically but also warmly, why Gregorian chant is the music of the faith. This book in particular provides an overview of history, doctrine, and practice to provide a manual as powerful in her time as in ours.