Monday, 21 August 2017 19:09
SacredMusic
Winter Sacred Music 2018 | January 8-12 | St. Mary's Assumption Church, New Orleans, LA
Make plans to join the CMAA in bringing in the New Year is beautiful New Orleans, Louisiana. This year's faculty include Dr. William Mahrt, Dr. Horst Buchholz and Dr. Paul Weber, along with Nicholas Will, organist.
For all the information about the course, visit our webpage here:
In addition to participation in chant and polyphony choirs, this year's program will also feature a special early music concert by New Orleans' Krewe de Voix Chamber Choir.
Wednesday, 19 October 2011 08:41
SacredMusic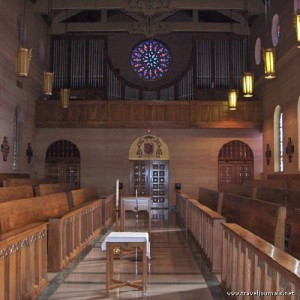 2012 Winter Chant Intensive January 4-6, 2012, at St. Mary's Seminary in Houston, Texas. Sponsored by CMAA Houston. Full immersion classes for men and women; culminating in an OF, chanted Mass on Friday. Read more.