Christopher Berry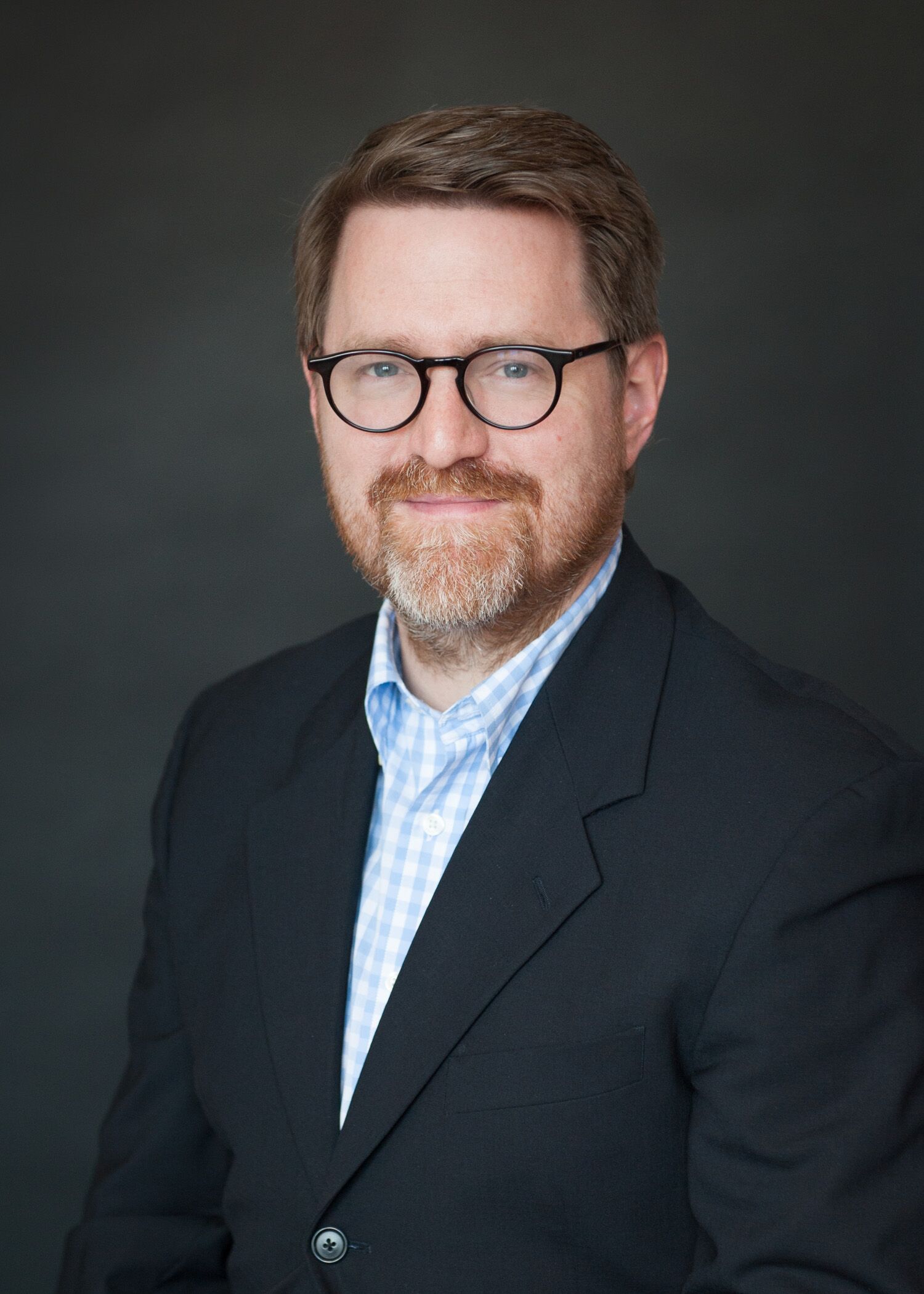 Christopher Berry joins the Colloquium faculty as conductor of a polyphony choir. Berry's polyphony choir will sing a variety of motets, as well as portions of the polyphonic ordinaries for Friday and Saturday Masses. He will present a breakout session on the organ and he will also serve as organist for Saturday's liturgy.
Christopher Berry is the Director of Sacred Music and Organist at St. Stanislaus Oratory in Milwaukee, WI, which, under the direction of the Institute of Christ the King Sovereign Priest, is dedicated to the Extraordinary Form of the Mass.
Mr. Berry was immersed in French organ music from his first years of study with Jesse Eschbach at the University of North Texas. During his undergraduate studies he spent a summer in Paris studying with Marie-Claire Alain and Marie-Madeleine Duruflé. He furthered his study of French organ music during a scholarship year in Paris where he received a Premier Prix at Rueil-Malmaison Conservatory under the direction of Francois-Henri Houbart, organist of the Madeleine church in Paris. During this time, he honed his improvisation skills with Sophie-Veronique Choplin.
Mr. Berry's time in Paris sparked an interest in the study of chant when he had the opportunity to study Gregorian chant conducting at the Paris Conservatory with Louis-Marie Vigne. Mr. Berry also sang with the Choeur Gregorien de Paris under the direction of Mr. Vigne. He is often engaged to lead chant workshops and presentations – recently for the Sacred Music Retreat in Sleepy Eye, MN, and for the Archdiocese of Milwaukee.
Mr. Berry has built a reputation for his expertise as an organist and choral conductor working in grand spaces. At the Basilica of the National Shrine of the Immaculate Conception he was organist for numerous televised liturgies under the direction of Peter Latona.  He introduced Gregorian Propers and Renaissance polyphonic ordinaries at Holy Trinity RC in New York, working with some of the finest musicians in the city. During his tenure at the Pontifical North American College, he conducted masses at St. Peter's Basilica, a private concert for patrons of the Chicago Symphony in the Sistine Chapel , and completed a recording for JAV of the Duruflé Messe "Cum jubilo" and Propers for the Immaculate Conception entitled Regina Immaculata. He has led two choir tours of England with the Church of the Incarnation Choir in Dallas, with residencies at Westminster Abbey, Lichfield Cathedral, and St. George's, Windsor. Prior to his work at St. Stanislaus, Mr. Berry spent 8 years building an impressive choral program at the Basilica of St. Josaphat in Milwaukee, which can be heard on the recording Pax Tibi.
He currently teaches Organ at Carthage College in Kenosha, WI and maintains an active private teaching studio.
Mary Ann Carr Wilson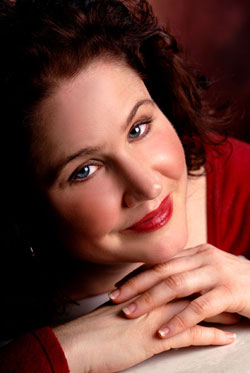 Soprano Mary Ann Carr Wilson will present a breakout session on chant for children. In addition, she will participate in a panel discussion about music programs for children.
Mary Ann Carr Wilson holds a B.M. and an M.M. in Vocal Performance from San Diego State University. She enjoys a regional career and has appeared as soloist with the San Diego Chamber Orchestra, the San Diego Symphony, and the San Diego Master Chorale. Mary Ann also performs a wide variety of chamber music, including Irish traditional music.
Having trained under experts in Gregorian chant and Renaissance music and having performed in several early music ensembles, Mary Ann now works with the Benedict XVI Institute, teaching others about her love for sacred music, particularly in programs for children. Carr Wilson has been teaching children to sing Gregorian Chant for several years in a summer program called "Chant Camp".
Peter Carter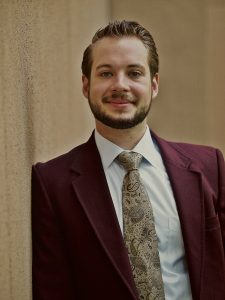 Peter Carter will serve as organist for the Friday liturgy at the 2020 Colloquium. He will also participate in the panel discussion on children's music programs as a panel moderator, along with Jennifer Donelson-Nowicka.
Peter Carter is director of sacred music at St. John the Baptist Catholic Church in Allentown, New Jersey.
Mr. Carter received his B.M. (summa cum laude) and M.M. in organ performance at Westminster Choir College, where he studied the organ with Alan Morrison, and Daryl Robinson, and organ improvisation with Peter Conte. While at Westminster Choir College, he studied conducting with Dr. James Jordan and Dr. Andrew Megill, and voice with Elizabeth Sutton and Dr. Christopher Arneson.
He sang with the Westminster Symphonic Choir for three seasons, frequently performing at Carnegie Hall, David Geffen Hall, and the Kimmel Center of Philadelphia. He sang under the baton of Yannick Nézet-Séguin, Sir Simon Rattle, Jane Glover, and many others with the Philadelphia Orchestra, New York Philharmonic, Vienna Philharmonic Orchestra, and Berliner Philharmoniker. His 2014 performance of the Beethoven 9th Symphony with the Vienna Chamber Orchestra was recorded and broadcast by PBS.
For three years, he sang with the Grammy® nominated Westminster Williamson Voices and attended the Choral Institute at Oxford, a summer program co-sponsored by Westminster Choir College and Oxford University. He sang in the 2016 CD Carolae – Music for Christmas and was the organist in the 2016 CD Hole in the Sky. He also sang with the early music ensemble Westminster Kantorei, touring France and England the summer of 2016, performing concerts in Chartres, Paris, Ely, and Windsor Castle. Currently, he sings with the professional choir The Same Stream and is on the CD of their upcoming release Serenity: The Music of Paul Mealor.
Mr. Carter has performed in concert as an organist in the United States and France. He has also served as the organist for a number of prominent liturgies that have been aired on EWTN including several Pontifical High Masses.
His teachers for Gregorian chant include his first organ teacher, Richard Morris, and Daniel Saulnier from the Abbey of St. Peter in Solesmes, with whom he studied in 2014. He has lead Gregorian chant workshops at the seminary of the Fraternity of St. Joseph the Guardian in the Diocese of Fréjus-Toulon, France. He regularly gives choral clinics and workshops on sacred music along the east coast.
At the Church of St. John the Baptist, Mr. Carter leads five choirs including a twenty-voice semi-professional Schola Cantorum who sing for a weekly Solemn High Mass in the Extraordinary Form. Beginning in the fall of 2019, he began a chorister program at St. John the Baptist that sings monthly at the Extraordinary Form Sunday Mass. He is the director of liturgical music for the Pro Civitate Dei France and Pro Civitate Dei Chile summer conferences hosted by the Fraternity of St. Joseph the Guardian. Since early 2019, he has served as co-host of Square Notes: The Sacred Music Podcast, which seeks to communicate the Church's heritage and teachings on sacred music.
Richard Chonak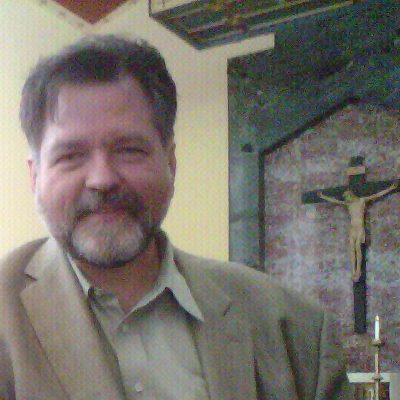 Richard Chonak, Webmaster for CMAA, will be presenting a breakout session on typesetting chant with Gregorio software.
Richard has been singing in Boston-area chant choirs since 1987 and has used Gregorio for ten years. He holds degrees in computer science and music performance and, as an academic translator, has two books of theology currently in preparation at Catholic publishers.
Rev. Richard Cipolla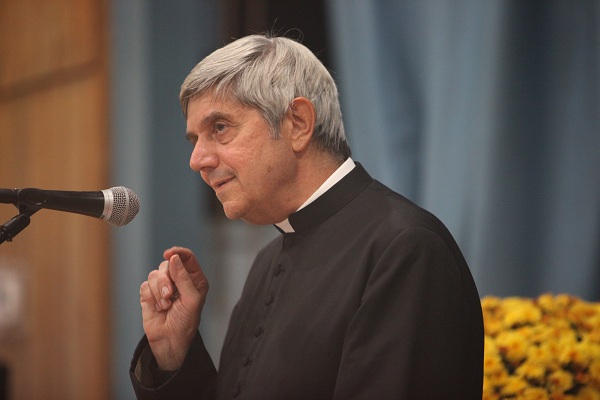 We are delighted to have the Reverend Father Richard G. Cipolla as a plenary speaker for the 2020 Colloquium on Tuesday, June 23, 2020 at Jesuit High School.
Father Richard Gennaro Cipolla is a priest of the Diocese of Bridgeport and recently retired as Pastor of St. Mary's Church in Norwalk, Connecticut.
His academic degrees include a Ph.D. in chemistry and a D. Phil. in theology from Oxford University. He is Chair Emeritus of the Classics Department of Brunswick School in Greenwich, Connecticut.
His main interests are Liturgy, the thought of Saint John Henry Newman, and all things Italian. He is the Chaplain of the Society of St. Hugh of Cluny, and a Chaplain of the Constantinian Order of the Kingdom of the Two Sicilies, He teaches courses in Adult Education in his local parish of St. Pius X in Fairfield, CT.
Charles Cole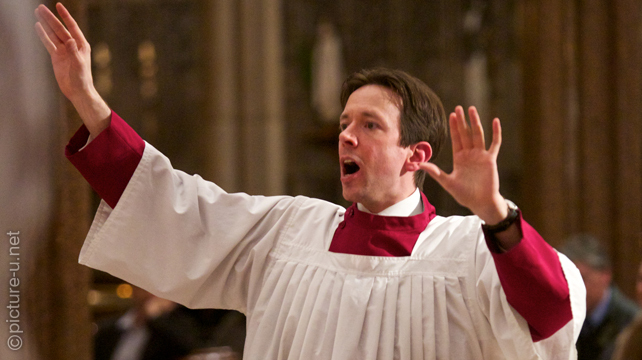 Charles Cole will direct the Women's Schola Chant Choir, as well as a polyphony choir at the 2020 Colloquium in Tampa. Cole's polyphony choir will sing a variety of motets, as well as portions of the polyphonic ordinaries for Friday and Saturday Masses. He will also serve as organist for Wednesday's liturgy.
Charles Cole began his musical training as a chorister at Westminster Cathedral. He went on to win a major music scholarship to Ampleforth and organ scholarships at Exeter College, Oxford, and Westminster Cathedral.
 He is Assistant Director of Music at the London Oratory where he directs the London Oratory Junior Choir. He is Director of the Schola Cantorum of The London Oratory School, a renowned boys' choir with an international reputation. With the Schola he has toured widely abroad, including concerts in Italy, Germany, Spain and the USA. Under his direction the Schola has performed a number of J.S. Bach's major choral works, including the St John and St Matthew Passions, the B minor Mass and the Christmas Oratorio, as well as the Monteverdi Vespers. He has also recorded two CDs with the Schola, Sacred Treasures of England and Sacred Treasures of Spain, the first two releases in an anthology of sacred repertoire with AimHigher Recordings/De Montfort. The Schola sang at the Canonisation of St John Henry Newman in 2019 and at a number of associated liturgies in Rome, as well as at a reception in the presence of HRH Prince Charles and a private audience with Pope Emeritus Benedict XVI.
In 2010 he directed the children's chorus in a 400th anniversary performance of the Monteverdi Vespers with the Monteverdi Choir conducted by Sir John Eliot Gardiner at the Royal Albert Hall as part of the BBC Proms. He was involved in two of the Papal Liturgies on the occasion of Pope Benedict XVI's visit to London, conducting London Brass in Sir James MacMillan's Tu es Petrus, at Mass in Westminster Cathedral, and playing the organ for the Prayer Vigil at Hyde Park for a congregation of 80,000.
In 2013 he was invited by composer Sir James MacMillan to speak about Gregorian Chant at Musica Sacra Scotland's inaugural conference. He has led a number of choral workshops for children's and adult choirs in Bethlehem, Nazareth and Jerusalem. He is a regular member of the faculty for the Church Music Association of America specializing in Gregorian Chant and Choral Direction and has taken part in recent Colloquiums in Chicago, Philadelphia, Pittsburgh, Salt Lake City and Indianapolis.
As an organist he has played at many prestigious venues in London including Westminster Abbey, St Paul's Cathedral, Westminster Cathedral and the Royal Albert Hall for a Prom with Jeremy Summerly and the Oxford Camerata. He has also given a number of concerts internationally, including St Catherine's Church, St Petersburg, Notre Dame, Paris (as part of the 850th anniversary year celebrations), the Cathedral of the Madeleine in Salt Lake City and St Saviour's Church, Jerusalem.
Dr. Jennifer Donelson-Nowicka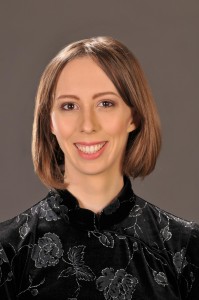 Jennifer Donelson-Nowicka joins the 2020 faculty again to direct the Chant Conducting Choir for Men and Women. In addition, she will present a breakout session on an introduction to chironomy (chant conducting). She will also participate in the panel discussion on children's music programs as a panel moderator, along with Peter Carter.
Jennifer Donelson-Nowicka is an associate professor and the director of sacred music at St. Joseph's Seminary (Dunwoodie) in New York, where she also teaches sacred music courses in the St. Cecilia Academy for Pastoral Musicians.
She has co-edited Mystic Modern: The Music, Thought, and Legacy of Charles Tournemire, published by the Church Music Association of America (CMAA). Her publications also include articles in the New Catholic Encyclopedia, Sacred Music, Antiphon: A Journal for Liturgical Renewal, the proceedings of the Gregorian Institute of Canada, the Fellowship of Catholic Scholars Quarterly, the Adoremus Bulletin, and Liturgy in the Twenty-First Century (Bloomsbury/T&T Clark).
She was the sometime president and is currently a board member of the Society for Catholic Liturgy, serves on the board of the CMAA, is the managing editor of the CMAA's journal Sacred Music, and serves on the Archdiocese of New York Music Commission. As academic liaison of the CMAA, she has organized and presented papers at several academic conferences on Charles Tournemire, the work of Msgr. Richard Schuler, and the role of Gregorian chant in pastoral ministry and religious education; she was a co-organizer of the Sacra Liturgia USA 2015 conference in New York, and presented papers at the Sacra Liturgia conferences in New York, London, and Milan. Donelson-Nowicka was recently named as a Consultant to the USCCB's Committee on Divine Worship.
Donelson-Nowicka received her DMA in piano performance at the University of Nebraska-Lincoln, where she studied piano with Paul Barnes, Mark Clinton, and Ann Chang in addition to her organ studies with Quentin Faulkner. She received her undergraduate degree in vocal music education and North Dakota State University, where she studied piano with Dr. Robert Groves and conducting with Dr. JoAnn Miller.
Having studied Gregorian chant at the Catholic University of America and the Abbey of St. Peter in Solesmes, for six years Donelson-Nowicka served as a co-organizer of the Musica Sacra Florida Gregorian Chant Conference, and has given chant workshops in dioceses, parishes, and monasteries across the U.S. and Europe. She is a regular member of the faculty at the Church Music Association of America's annual Sacred Music Colloquium. Before coming to Dunwoodie, Dr. Donelson-Nowicka served on the faculty at St. Gregory the Great Seminary in the diocese of Lincoln, Nebraska, and at Nova Southeastern University in Fort Lauderdale, where she taught music theory, music history, piano, and directed the university chorale.
As a choral conductor, Donelson-Nowicka has directed collegiate, semi-professional, amateur, monastic, and children's choirs. She currently directs the Schola Cantorum of St. Joseph's Seminary and the Metropolitan Catholic Chorale. She also regularly teaches Gregorian chant to the contemplative sisters at the Monastery of St. Edith Stein in Borough Park, Brooklyn (Servants of the Lord and the Virgin of Matará [SSVM]), and has also given extended workshops to the Benedictine monks of Silverstream Priory in Ireland (County Meath) and the Benedictine nuns of Priorij Nazareth Tegelen in the Netherlands. Additionally, she teaches chant to children using the Ward Method at the Colm Cille Club (Pelham, NY) and Immaculate Conception Children's Schola Cantorum (Sleepy Hollow), and she recently joined the faculty as a music teacher at the Cardinal Kung Academy in Stamford, Connecticut.
Dr. Donelson-Nowicka is currently working on a project to adapt the Gregorian chants of the Mass proper for the Spanish language. She also co-hosts a weekly podcast with Peter Carter entitled "Square Notes: The Sacred Music Podcast."
Matthew Fong
Matthew Fong will present a breakout session on the use of Lilypond for the 2020 Colloquium.
(More information forthcoming)

David Hughes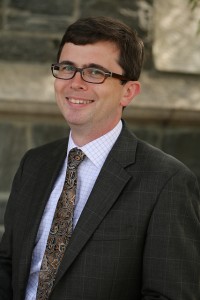 David J. Hughes returns to the Colloquium faculty this year as director of a the Refresher Chant Choir for Men and Women. David will also lead the new music seminar again this year. The new music seminar offers composers the opportunity to hone their craft with colleagues in two breakouts during the week. There will also be a New Music Reading Session open to all participants, where the best compositions from the new music seminar will be sung by conference participants. David will also present a breakout session on singing polyphonic music from manuscripts, as well as an organ breakout session on improvisation techniques. He will serve as organist for Friday Vespers and Procession. He also serves as our CMAA Master of Ceremonies.
David is Organist & Choirmaster at St. Mary Church in Norwalk, Connecticut, where he oversees a program of seven choirs, including the professional St. Mary's Schola Cantorum, which specializes in late medieval and early Renaissance polyphony in the context of a weekly Solemn Mass in the traditional rite, and the volunteer St. Mary's Choir, whose core repertoire is English music of the 19th and 20th centuries. He is founder and director of the St. Mary's Student Schola, a comprehensive program of musical education for children. The Student Schola sings regularly for Masses and Vespers in Connecticut and elsewhere, including a foray to World Youth Day in Madrid to sing Gregorian propers and polyphonic motets at stadium Masses. He directs Viri Galilaei, an ensemble of men from the tristate New York area who gather weekly to sing Vespers, to explore the singing of medieval polyphony from original manuscripts, and to discuss matters of theology, philosophy, and politics.
In demand as an instructor of Gregorian chant, he frequently travels for workshops, clinics, and recitals. He has written several film scores and a number of Masses and motets. David's composition teachers have included Ruth Schonthal and John Halle, and he has studied organ with Paul Jacobs and Daniel Sullivan. A native of Stamford, Connecticut, he is a graduate of Yale College.
Dr. Nathan Knutson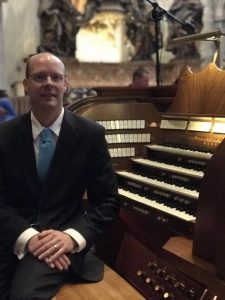 Nathan Knutson joins us again on the Colloquium 2020 faculty. He will present two organ breakout sessions during the 2020 Colloquium. He will also serve as organist for liturgy on Tuesday, June 23.
Acclaimed for his masterful command of technique and sound, Nathan Knutson continues to provoke intellects, captivate emotions and educate souls. Earning highest marks in chamber music and solo performance, Knutson holds degrees from the Cleveland Institute of Music and the University of Nebraska-Lincoln, as well as a Doctorate in Sacred Music from the Graduate Theological Foundation. As a young artist, he was prize laureate in more than 15 piano competitions, touring more than 30 states, Austria, France, and Italy.
Dr. Knutson is the Director of Sacred Music at Saint Charles Borromeo Seminary, [Wynnewood] Philadelphia, where he holds the Lucille M. Francesco Chair in Sacred Music. The orthodox program includes coursework of Singing the Mass in Latin, English, and Spanish, Gregorian chant, sacred polyphony, organ, voice, music history, as well as a rigorous schedule of choirs and scholae in the College and Theological Seminary divisions.
Prior to his appointment at the seminary, Knutson has served in a variety of capacities at the Diocesan, Cathedral, University and parish levels. He worked for the Diocese of Sioux Falls, South Dakota as Director of the Office of Worship, Assistant to the Bishop, and most notably as the Diocesan Master of Ceremonies. A unique liturgical function for a musician, this role has afforded him a distinctive outlook on music from view of the Sanctuary, deacon, priest, and bishop. As music director and organist, Knutson has served the Dioceses of Marquette, Michigan as well as New Ulm, Minnesota, holding the positions of Cathedral and Diocesan director. At the pipe organ, Knutson holds a passionate role, having assisted with multiple organ projects, notably with JFNordlie organ company. As a dad and carpenter, he has been known as one of the few musicians who lays his own choir loft floor, switching carpet to hardwood.
As performing artist and professor, Knutson is a frequent pedagogue and organist. In 2018, highlights included the organist for the feast day Mass of St. John Paul II at St. Peter's Basilica, Vatican City. Together with wife Lisa, a choral director and organist, they are proud parents who advocate the Sacred and performing arts. The Knutsons serve as administrators of the Domenico Zipoli Institute (domenicozipoli.org) which aims to evangelize the culture through the Incarnate Word, the source of all Beauty, through sacred music. This institute provides resources for the teaching and training in music for the communities of consecrated religious families throughout the world, and also seeks to promote the rich cultural heritage of missionary music, notably the Hispanic Baroque. The Knutsons have four daughters and one son.
Rev. Joseph Koterski, S.J. 
Rev. Joseph W. Koterski, S.J., is a member of the Philosophy Department at Fordham University, where he has taught since his ordination as a Catholic priest in1992.
At Fordham he also serves as the Editor-in-Chief of International Philosophical Quarterly, as the Editor of the Fellowship of Catholic Scholars Quarterly, and as Master of Queen's Court Residential College for Freshmen. He regularly teaches courses on natural law ethics and on medieval philosophy. He has produced videotaped lecture-courses on "Aristotle's Ethics," on "Natural Law and Human Nature," and on "Biblical Wisdom Literature" for The Teaching Company, and most recently one on "St. John Paul II's Veritatis Splendor" for the International Catholic University.
In addition to publishing various articles and book chapters, he has authored a monograph entitled An Introduction to Medieval Philosophy: Basic Concepts (Wiley-Blackwell, 2009). This past year, he co-edited with Graham Oppy a volume entitled Theism and Atheism: Opposing Viewpoints in Philosophy (Gale Cengage, 2019).
He will be presenting a plenary talk on Wednesday, June 24, 2020 at 10:30 am at Jesuit High School.
Dr. William Mahrt

William Mahrt is Associate Professor and Director of Early Music Singers in the music department at Stanford University, President of the Church Music Association of America, and editor of Sacred Music, the oldest continuously published journal of music in North America.
Dr. Mahrt grew up in Washington state; after attending Gonzaga University and the University of Washington, he completed a doctorate at Stanford University in 1969. He taught at Case Western Reserve University and the Eastman School of Music, and then returned to Stanford in 1972, where he continues to teach early music. Since 1964 he has directed the choir of St. Ann Chapel in Palo Alto, which sings Mass and Vespers in Gregorian chant on all the Sundays of the year, with masses in the polyphonic music of Renaissance masters for the holy days.
His research interests include theory and performance of Medieval and Renaissance music, troubadours, Machaut, Dufay, Lasso, Dante, English Cathedrals, Gregorian chant, and Renaissance polyphony. He has published articles on the relation of music and liturgy, and music and poetry. He frequently leads workshops in the singing of Gregorian chant and the sacred music of the Renaissance.
At this year's Colloquium, Dr. Mahrt will direct the Chant Improvisation Choir for Men and Women, which will focus primarily on study of the topic, with only two chant propers, plus the Magnificat at Vespers assigned to sing during the week. These chants will be adapted with various improvisation techniques for the choir.
He will present four breakout sessions on these topics: Medieval Theory, Medieval Analysis, Renaissance Theory, Renaissance Analysis. He will also be delivering a plenary address on Thursday, June 25, 2020 at 10:30 am.
Dr. Timothy McDonnell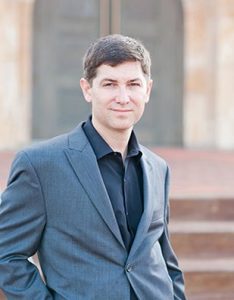 We are delighted to announce that Dr. Timothy McDonnell will be returning to the CMAA faculty for the 2020 Colloquium and will be directing a polyphony choir during the week. McDonnell's Polyphony Choir will sing a variety of motets, as well as portions of the polyphonic Mass ordinaries for Friday and Saturday Masses. He will also present a breakout session on conducting pedagogy.
Widely recognized for his broad skill set and musicianship, conductor-composer Timothy McDonnell has earned a reputation for creativity and leadership on and off the podium. Dr. McDonnell has led several distinguished ensembles, including the Naples Philharmonic Orchestra, the Southwest Florida Symphony Orchestra, and the Collier County Sinfonietta, in works from across the repertoire. In 2016, McDonnell was appointed Director of Choral Activities at the Benjamin T. Rome School of Music at The Catholic University of America.
Equally at home in the orchestral and choral idioms, McDonnell's performances have gained critical acclaim and national distinction. Dr. McDonnell is an enthusiastic musical collaborator, and his choral-orchestral partnerships include not only standard works such as the Symphony No. 9 of Beethoven and Carmina Burana, but also extend to less frequently performed masterpieces such as Mahler's Symphony No. 2 and Franck's Psyché. He has worked with some of the most renowned conductors in the world, including Gustavo Dudamel, Andrey Boreyko, Carlos Miguel Prieto, Cristian Macelaru, and Robert Page. McDonnell has served as the Music Director of the Schola Nova Ensemble, Studio Lirico Opera Program, Elysium Concert Opera, the Symphonic Chorale of Southwest Florida, the Ars Laudis Festival Chorus & Orchestra, the choirs of Ave Maria University, and the North American College in Vatican City.
Dr. McDonnell's performances with University ensembles have won national recognition. In 2013 McDonnell was a finalist for the American Prize in choral conducting for his performance of Mozart's Requiem, and in 2014 he took third place in the 2014 American Prize for his performance of Brahms' Ein deutsches Requiem.
McDonnell's compositions and arrangements have been performed by leading and regional ensembles, including the Chamber Orchestra of Philadelphia, the Yale Repertory Orchestra, and the Southwest Florida Symphony Orchestra. Mr. McDonnell was a finalist for the 2014 American Prize in composition. McDonnell has prepared numerous performance editions, including sacred works by Antonio Caldara, and a new translation of Haydn's The Creation. McDonnell has cultivated a sub-specialty in music for chamber ensemble drawn from every era. His arrangements of works by Gustav Mahler, Lehár, Bruckner, and Sibelius have increased the chamber orchestra repertory, and have been praised for their innovative use of limited instrumental forces.
Jeffrey Morse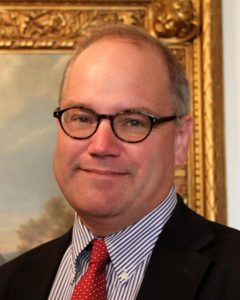 Jeffrey Morse will serve on the Colloquium 2020 faculty as the director of the Men's Schola Chant Choir. He will lead participants in the ever-popular solfege warmup each morning. Jeffrey will also present a breakout session on the Ward Method. Jeffrey will also participate in the panel discussion about music programs for children, along with Dr. Lucas Tappan and Mary Ann Carr Wilson, with Jennifer Donelson-Nowicka and Peter Carter moderating.
Jeffrey Morse currently serves as Director of Music for St. Joan of Arc Catholic Church in Phoenix, Arizona.
Morse is a conductor, singer, and teacher of Gregorian Chant. A student of Dr. Mary Berry (Cambridge, UK) in Gregorian Chant and Gregorian Semiology. He also attended Sonoma State University and the Université François Rabelais de Tours (France). He was a student of Dr. Alise Brown at the University of N. Colorado in Ward Method, a method of teaching music, both modern and Gregorian notation and theory to school children. A native of Northern California, he spent much of his formative years in England where he was exposed to the English choral tradition and especially the tradition of child choristers.
In 2002, he established in a small parish in California a flourishing child chorister program under the pedagogical direction of the Royal School of Church Music, proving that even ordinary parishes can musically benefit from this most ancient of Church traditions, the child chorister. In this program, the children were trained in chant and in singing the treble parts of the polyphony with the choir every Sunday and major feast. The fruits of this learning were not only beneficial for the singing of services at the parish, adding to the beauty and solemnity of the liturgies, but promise future fruits as well, as already some of the original child-choristers have gone on to undergraduate and graduate studies in sacred music.
Mr. Morse is widely regarded as a leader in the teaching of Gregorian Chant in the U.S. and has given many workshops for adults and children in this matchless music of the Church. He is a regular chant conductor and teacher at the annual Colloquium of the Church Music Association of America. Enthusiastic and missionary about this music, he has been called "disciplined in his approach, but fun and amusing, displaying a complete knowledge and understanding of his subject and its practice and use in the Church of the 21st century".
At the colloquium he will offer private vocal coaching sessions during the week. On a first-come, first-served basis, individuals may schedule one-on-one vocal lessons with Morse during registration for the special Colloquium rate of only $30/session. The thirty-minute sessions are limited, so you can pre-register and pay for a session (the session day and time will be assigned to you) or you can register and pay for a session at registration on June 22nd, if any session appointments are still available. Prepayment is required for vocal sessions and are non-refundable. Our administrative assistant will manage his teaching schedule and accept payments. To pre-register for a vocal coaching session, please contact us at programs@musicasacra.com.
Dr. MeeAe Cecilia Nam
Dr. MeeAe Cecilia Nam will conduct our Beginning Polyphony Choir and will also offer breakout sessions on vocal pedagogy at the Colloquium for 2020. In addition, private vocal coaching with Dr. Nam will again be made available at the CMAA Colloquium this year.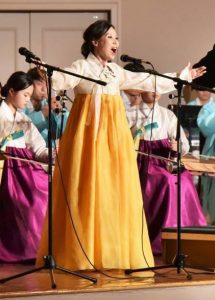 For several years, Dr. Nam has been on the faculty of the CMAA Colloquium, sharing her expertise in vocal pedagogy. She has also served as a plenary speaker and as a director of polyphonic choirs. She will be directing our beginning polyphony choir. Once again she will offer to assist participants on a personal basis with individual vocal coaching.
On a first-come, first-served basis, individuals may schedule one-on-one vocal lessons with Dr. Nam during registration for the special Colloquium rate of only $30/session. The thirty-minute sessions are limited, so you can pre-register and pay for a session (the session day and time will be assigned to you) or you can register and pay for a session at registration on June 22nd if any appointments are still available. Prepayment is required for vocal sessions, and are non-refundable. Our administrative assistant will manage her teaching schedule and accept payments. To pre-register for a vocal coaching session, please contact us at programs@musicasacra.com.
Soprano MeeAe Cecilia Nam has extensive performance experience as soloist in recitals, oratorio, sacred music, chamber and orchestral concerts, and operas in the United States, Germany, Austria and South Korea. She has gained a fine reputation for her musical interpretations with her numerous concerts in recent years.
Dr. Nam gained a Doctor of Musical Arts degree from the University of Colorado at Boulder. Before joining the faculty of Music at Eastern Michigan University in 2009 she taught voice at the Metropolitan State University of Denver, where she served as chair of the vocal studies program for 5 years. She also founded and directed the annual Vocal Arts Competition for Young Colorado Musicians.
Since 2000 with her husband, Dr. Horst Buchholz, organist and conductor, she has given numerous recitals for organ and voice in Germany and Austria. She has collaborated with world-class musicians including Krista Bennion Feeney, Joseph Robinson, James Buswell and sung under the direction of Horst Buchholz, Joseph Dorfman, Adam Flatt, Michael Christie and Martin Isepp among others.
Her excellent understanding of works by Mozart has led her to perform many of his sacred works including Exsultate jubilate, Grand Mass in C minor, and the Requiem performed with the members of the Mozarteum Orchestra in the 250th anniversary year of Mozart's birth in Salzburg, Austria. She has given many performances of works such as Bach's Cantatas, Easter Oratorio, Handel's Messiah, Haydn's Masses, Schubert's Masses, Gounod's St. Cecilia Mass, Mahler's Gloria, Vaughan Williams' Dona Nobis Pacem and Orff's Carmina Burana. Due to her great interest in contemporary music she has premiered, in her region, many living composers' works including Joseph Dorfman's one act opera Shulamith for soprano and percussion, Voice of River Han by David Mullikin (won distinguished composer by MTNA), James Mobberly's Words of Love, Georgy Kurtag's Kafka Fragmente for soprano and violin, Tan Dun's Silkroad for soprano and percussion.
Dr. Nam is a frequent guest recitalist and lecturer for the Music Teachers National Association and recently gave presentations at the conferences of the College Music Society and the American Liszt Society. She served as a faculty member and performer at the Vianden International Summer Festival and school in Luxembourg in 2011.
As lecturer and vocal clinician Dr. Nam frequently travels throughout the United States, Europe and South Korea giving vocal workshops and master classes at Universities.
Her students have been and are active in national and international competitions and music festivals. Recently Dr. Nam appeared as advisor and guest artist clinician in the first annual Seoul International Opera Festival, where three of her students performed lead roles in Mozart's "Magic Flute."
She is currently undertaking a project of a CD publication of "Forgotten Songs of Théodore Gouvy". She has been giving a lecture recital of Gouvy's songs at various places including the Hanns Eisler Musik-Hochschule in Berlin, Eastern Michigan University, Kent State University and the University of Tennessee, Knoxville and also during the American Liszt Society Conference in Portland, Oregon.
"Soprano Mee-Ae Nam has a voice of surprising power for so petite a frame, accurate in intonation, well-supported in delivery and with sly bits of interpretation thrown in." "A clear, well-supported voice that moves easily in its registers. …..extra care in projecting words." — Glenn Giffin, Denver Post
"…Leicht und makellos in den Höhen, dramatisch im Ausdruck füllte sie mühelos den akustisch eher schwierigen Kirchenraum. In der Mozartarie… ließ sie großartig perlende Koloraturen höhen.." [Light and flawless in the high passages, dramatic in expression, she effortlessly filled the formerly difficult church space. In the Mozart aria… she made glistening coloratura arise] — Max Götz, Passauer Neue Presse, Waldkirchen, Germany
Rev. Robert Pasley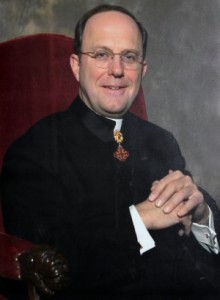 Father Robert C. Pasley, KCHS, is the Chaplain of the Church Music Association of America and has been a member of the CMAA since his ordination. He is a priest of the Diocese of Camden, New Jersey. Fr. Pasley will teach a breakout session for clergy and seminarians on pre-1955 Holy Week and another session on singing the three preface tones for the Extraordinary Form.
Because of his association with Msgr. Richard Schuler, he was introduced to the Sacred Music Colloquium and has attended most of the colloquia held since their foundation in 1990. During the tenure of Msgr. Schuler, he was privileged to be the celebrant at orchestral masses at St. Agnes Church in St. Paul, Minnesota. He also serves on the faculty at the Colloquium and has served as Vice President and a member of the board of directors of Sacred Music magazine.
Born on November 20, 1955 in Woodbury, N.J., Father Pasley received a B.A. in Philosophy from St. Charles Borromeo Seminary, Philadelphia, an M.A. in Dogmatic Theology from Mount Saint Mary's Seminary, Emmitsburg, and an M.A. in Education from Seton Hall University. He was ordained by the Most Reverend George H. Guilfoyle in 1982. After ordination, Father Pasley was stationed as an assistant priest in parishes throughout the diocese. In 1992, he was assigned to teach high school. He taught for eight years and during that time became Vice Principal for Academics at Camden Catholic High School.
On October 13, 2000, he was appointed Rector, by Bishop Nicholas DiMarzio, of the newly established Tridentine-rite Parish of Mater Ecclesiae, Berlin, N.J. (materlatin.org). Mater Ecclesiae was the first diocesan-run Extraordinary Form parish in the United States. Mater Ecclesiae has a full music program of chant, polyphonic masses, and music based on the principles given by the Church for sacred music. Along with Dr. Timothy McDonnell, Fr. Pasley established the annual Mass of Thanksgiving on the Feast of the Assumption. This Mass, a grand event for the Delaware Valley, features some of the greatest orchestral masses ever composed for the sacred liturgy. Some mass settings that have been used for the Assumption Mass are Haydn's Lord Nelson Mass, the Missa Septem Dolorum of Carl H. Biber, Schubert's Mass in Bb Major, and Mozart's Missa Brevis in C Major.
Finally, Father Pasley is a Knight Commander of the Equestrian Order of the Holy Sepulchre of Jerusalem and a 4th Degree Knight of Columbus.

William Riccio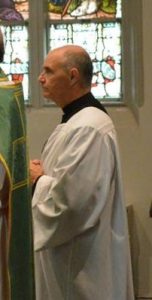 William Riccio joins us again on staff for Colloquium 2020 as Master of Ceremonies during the week. His extensive experience with both forms of the Roman Rite have made his assistance invaluable to the CMAA. Bill will work with celebrants and servers to assure the seamless coordination of all our liturgies. Many participants have gained valuable experience and knowledge about serving at both Extraordinary and Ordinary Form Masses in past years by serving with Bill during our liturgies. We know this will again be true in 2020.
Bill Riccio is a frequent contributor to the New Liturgical Movement, offering articles about the Traditional Latin Mass. He serves as Master of Ceremonies at St. Mary's in Norwalk, CT.
He will also offer two breakout sessions this year on Priest Basics for the Extraordinary Form, I and II.
Dr. Edward Schaefer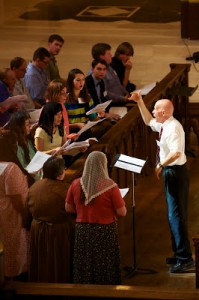 Edward Schaefer joins the Colloquium 2020 faculty once again. He will present three breakout sessions on 1) the Basics of Semiology, 2) Chant Manuscripts and 3) The Antiphonale Duplex during the 2020 Colloquium.
Dr. Schaefer is professor of music and associate dean of the College of the Arts at the University of Florida (UF) in Gainesville, FL. He is also the director the Florida Schola Cantorum, a group of dedicated singers of chant and polyphony and a deacon for the Diocese of Orlando.
Dr. Schaefer's area of study focuses primarily on semiology, the study of ancient musical notation, and its impact on contemporary performance of chant. In addition, he is an advocate for the improvement of education through technology. Combining these two interests, he has taught online courses since 2001. Currently, he is teaching a professional development seminar to music professionals across the country on the subject of semiology. He is currently working with the Digital Worlds Institute at UF and L'École de Chant Grégorien du Choeur Grégorien de Paris to develop interactive software for the learning of the basic vocabulary and grammar of the notations of St-Gall and Laon.
Dr. Schaefer is the translator of Daniel Saulnier's Les Modes Grégoriens and Le Chant Grégorien, both published by Solesmes. He is also the author of Catholic Music Through the Ages, (Hillenbrand Books), and author/editor of Missa Cantata: A Notated Sacramentary, Evangélia Cantáta: A Notated Book of Gospels, and numerous articles on various aspects of sacred music.
Dr. Lucas Tappan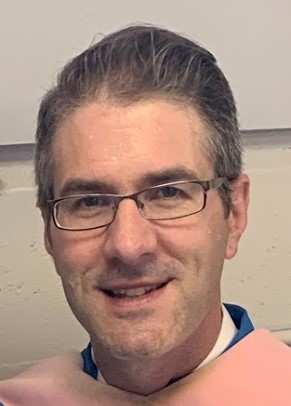 Lucas Tappan again joins us for the 2020 Colloquium faculty and will be directing the Fundamentals Chant Choir for Men and Women. He will also be presenting a breakout session during the week and will also participate in a panel discussion about children's music programs with Mary Ann Carr Wilson and Jeffrey Morse, moderated by Jennifer Donelson-Nowicka and Peter Carter.
He graduated in 2004 from Benedictine College in Atchison, KS—where he studied organ with Fr. Blaine Schultz, OSB, and Dr. Ruth Krusemark—earning degrees in Theology and Music. He earned his Master of Music in Church Music (organ performance) in 2009 from the University of Kansas and in 2014 was granted a Doctorate of Musical Arts in Church Music (choral conducting) from the same institution. His teachers included Michael Bauer (organ), James Higdon (organ), and Paul Tucker (choral conducting).
In 2008, Dr. Tappan arrived at Most Pure Heart of Mary Catholic Church in Topeka, KS, and three years later founded the Most Pure Heart of Mary Schola Cantorum, an after-school choir program in the tradition of the EUROPEAN CATHEDRAL CHOIR SCHOOL. In 2012, he was privileged to spend six weeks observing the training of choristers at the Madeleine Choir School at the Cathedral of the Madeleine in Salt Lake City, Utah—an experience that has greatly shaped the way he trains choristers.
In January of 2016, the MPHM Schola Cantorum traveled to Rome to sing at St. Peter's Basilica—joining the Sistine Chapel Choir—alongside several other children's choirs from the Americas and Europe for the first CHILDREN'S FESTIVAL FOR EPIPHANY, sponsored by the Fondazione Pro Musica e Arte Sacra. Dr. Tappan lives in Kansas with his wife and four children.
Dr. Susan Treacy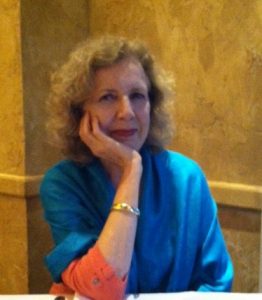 Dr. Susan Treacy, a member-at-large on the CMAA's board of directors, will present three breakout sessions at the 2020 Colloquium. She will present a breakout session on each of the following topics: Historical Context of Documents – John XXII's Bull, the Historical Context of Trent's Decrees, and the Historical Context of Musicam Sacram.
Susan Treacy, Ph.D., is Professor of Music Emerita at Ave Maria University, from which she retired in July of 2019. Prior to AMU, she taught at Franciscan University of Steubenville, Luther College, and Emory University, where she was a Mellon Faculty Fellow in the Humanities.
Dr. Treacy holds the Ph.D. in historical musicology from the University of North Texas; her B.Mus. and M.Mus. degrees are from Oberlin Conservatory and the Manhattan School of Music. Her main research interests are in Catholic liturgical music and in English devotional song of the sixteenth-eighteenth centuries.
Recent activities have included the release of a compact disc (Chants of Palm Sunday and Eastertide, with the AMU Scholæ Gregorianæ), a chapter, "Gregorian Chant," in Alcuin Reid, ed., T&T Clark Companion to Liturgy (London, 2016), 239-57, and "Joseph Bonnet as a Catalyst in the Early Twentieth-Century Gregorian Chant Revival," in Donelson and Schloesser, eds., Mystic Modern: The Music, Thought, and Legacy of Charles Tournemire (Richmond, VA: 2014), 11-21.
In addition to her scholarly writing, Dr. Treacy is a regular contributor to the Saint Austin Review (StAR) with her column Musica Donum Dei. She was on the editorial committee of The Adoremus Hymnal (1997) and is currently on the Board of Directors of the Church Music Association of America (CMAA).
For 2009-2018 Dr. Treacy was co-organizer and organizer of the Musica Sacra Florida Gregorian Chant Conference, which drew chant enthusiasts from all over Florida and beyond, and at which she gave workshops on Gregorian chironomy, square notation, and Church documents on sacred music.
Her Gregorian chant textbook—A Plain and Easy Introduction Gregorian Chant (Cantica Nova Publications)—has been lauded as "the best instant resource for Gregorian chant available in English" (Bruce Ludwick, Director of Music at Saint Paul Cathedral, Birmingham, AL). At Ave Maria University Dr. Treacy taught music history, art song literature, sacred music courses, and Gregorian chant; in addition, she directed the Women's Schola Gregoriana and the Men's Schola Gregoriana.