Overview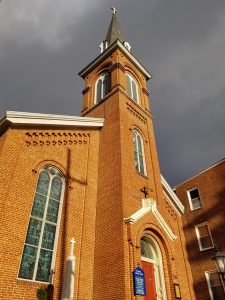 June 20-25, 2022
St. Mary's Parish | The Collegium
Hagerstown, Maryland

The Church Music Association of America and The Collegium (of Hagerstown, MD) are proud to invite you to celebrate with us as we hold our 32nd Colloquium in 2022, at St. Mary's Parish in Hagerstown, Maryland. The CMAA's Sacred Music Colloquium continues to be the largest and most in-depth teaching conference and retreat on sacred music in the world. Our 2022 program offers new opportunities for learning, singing, listening, and interacting with some of the best minds and musicians in the Catholic world today! All liturgies will be held at St. Mary's Parish Church.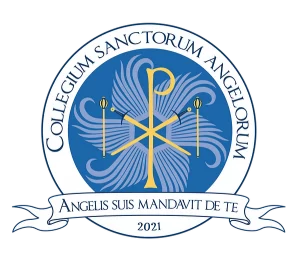 The CMAA Colloquium is primarily focused on instruction and experience in chant and the Catholic sacred music tradition, participation in chant choirs, lectures and performances and daily liturgies. During the week, you'll be able to participate in ordinary and extraordinary form Masses, in Latin, Latin/Spanish and English, Vespers, and daily sung morning and night prayer.
As a participant, you are an integral part of the beautiful music from the Roman Catholic tradition. Experience not only the traditional Gregorian chant and Renaissance polyphony of the church's musical treasure, but also new compositions of English propers and ordinaries by various composers, as well as modern motets. Again, the Sacred Music Colloquium will also offer Mass in Spanish, with Spanish propers and will feature a newly commissioned Spanish Mass Ordinary.
Who should attend?
Anyone interested in sacred music in Catholic worship
Professional musicians
Volunteer singers
Priests, deacons and seminarians
Colloquium Highlights
Extensive training in Gregorian chant under a world-class faculty, with choices of a chant class for beginners, a refresher course for men and women, chant conducting, and schola chant courses for advanced men or women
Chant specialty breakout sessions on Semiology and Chant Improvisation
Breakout sessions during the week on a variety of topics, from organist breakouts, chant conducting, children's programs, new music, vocal pedagogy, warmup techniques, Sacred Music around the World, among others
Three Plenary lectures on topics of interest to all who love sacred music
Music Reading session – Easter repertory
Choral experience with one of three choirs singing sacred music of the masters such as Casciolini, Purcell, Morales, Victoria, Tallis, Hassler, Cuello, Lassus, Josquin, Anerio, Bruckner, and a newly composed Spanish Mass Ordinary by Jeffrey Quick. You'll learn with our gifted faculty.
Daily liturgies with careful attention to musical settings in English, Spanish and Latin
A gala welcome reception and dinner at the University System of Maryland – Hagerstown Hospitality Center
Individual training in vocal production and technique
A Music Book, including chant and polyphony, as part of registration
Your own copy of The Parish Book of Chant, 2nd edition
Book sales from the CMAA warehouse. We offer discounts on our books to all attendees and an extra 10% discount to CMAA members.
General registration information
Check or credit card payment must accompany registration. Mailed registration forms must be postmarked on or before March 31 (Early Bird) or May 1 (Regular). Registrations postmarked after May 1 will be charged a $50 late fee. You may register online at the CMAA Shop website: ONLINE REGISTRATION. Mailed registrations must be received at the CMAA Office (by mail or email) by the close of business, June 8. After June 8, registration is only available by telephone by calling our office at (505) 263-6298 on a space-available basis.
Space is limited this year, so don't delay making your registration. Requests for registration after sell-out will be placed on a waiting list in case of any cancellations.
HOTEL ACCOMMODATIONS
The CMAA has negotiated courtesy room blocks at local hotels for your convenience.
Hotel Accommodations are available at the Ramada Plaza Hagerstown, 1718 Underpass Way, Hagerstown, MD 21740, (301) 797-2500 at a rate of $119/night. Next to the Ramada Plaza is also another hotel option: Holiday Inn Express & Suites, 241 Railway Ln., Hagerstown, MD 21740, (301) 745-5644. Rooms at the Holiday Inn Express are available at a rate of $129/night. Make your reservation on or before Sunday, May 1, 2022 to get the special group rate. Please note that we have no contractual obligation to these hotels, so please feel free to choose other hotels that better suit your preferences.
These hotels are not within walking distance of St. Mary's Parish. The CMAA will provide a limited shuttle service between the hotels and St. Mary's Monday evening through Saturday for those who pre-register for this service for an additional charge. Please indicate on your registration if you will not have access to an automobile and will need this service so that we can make appropriate arrangements. We encourage participants to travel by automobile and to use your vehicles during the week for convenience, as there is sufficient parking available at St. Mary's and the hotels.