Wednesday, 31 January 2018 15:35
SacredMusic

Announcing the 2018 CMAA Summer Courses
We are happy to announce the opening of registration for the coming Summer Courses with the CMAA. Four courses will be offered this year, during the week of June 18-22, 2018, at the Mary Pappert School of Music at Duquesne University in Pittsburgh, Pennsylvania.
The Four Courses offered will be:
Chant Intensive, taught by David Hughes
Clear Creek Monastery's Laus in Ecclesia – Level One, taught by Br. Mark Bachmann
Ward I – That All May Sing*, taught by Scott Turkington
Ward II – Intermediate*, taught by Wilko Brouwers
Get all the details about the schedule, details of the courses, housing options and registration at our webpage:
Online and mail-in registration is now available.
*CMAA Ward Courses do not offer Ward Center accreditation or have any affiliation with the Center for Ward Studies.
Monday, 21 August 2017 19:09
SacredMusic
Winter Sacred Music 2018 | January 8-12 | St. Mary's Assumption Church, New Orleans, LA
Make plans to join the CMAA in bringing in the New Year is beautiful New Orleans, Louisiana. This year's faculty include Dr. William Mahrt, Dr. Horst Buchholz and Dr. Paul Weber, along with Nicholas Will, organist.
For all the information about the course, visit our webpage here:
In addition to participation in chant and polyphony choirs, this year's program will also feature a special early music concert by New Orleans' Krewe de Voix Chamber Choir.
Wednesday, 19 October 2011 08:41
SacredMusic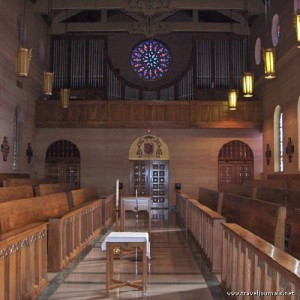 2012 Winter Chant Intensive January 4-6, 2012, at St. Mary's Seminary in Houston, Texas. Sponsored by CMAA Houston. Full immersion classes for men and women; culminating in an OF, chanted Mass on Friday. Read more.