Sacred Music Virtual Colloquium 2020
July 6 – 10, 2020
The Church Music Association of America is proud to invite you to join us in our first Virtual Sacred Music Colloquium. As the world contends with the effects of the worldwide pandemic, the CMAA's Sacred Music Virtual Colloquium will be designed to provide sessions that will be useful to you during these times of musical restrictions, as well as moving forward toward the future. Our virtual program offers opportunities for learning, singing, listening, and interacting with some of the best minds and musicians in the Catholic world today!
The CMAA Virtual Colloquium will be primarily focused on instruction in topics related to chant, polyphony and the Catholic sacred music tradition, lectures and daily night prayer. During the week, you'll be able to participate in all these sessions via your home computer using the Zoom app. At the end of each breakout session there will be a question and answer session.
Virtual Colloquium Highlights
Requiem Mass for Deceased Members of the CMAA
Breakout sessions during the week on a variety of topics, from directing, organ repertory and improvisation, notation history, children's programs, vocal pedagogy and Sacred Music in time of plague, among others.
Daily Spiritual Reflections provided by our chaplain, Rev. Robert Pasley.
Night Prayer – Roman Rite, Extraordinary Form
Evening Panel Discussions and opportunities to share experiences.

General Registration Information
Credit card or paypal payment must accompany registration.
You may register online at the CMAA Shop website: ONLINE REGISTRATION
Download our Attendee Guide: ATTENDEE GUIDE
Schedule
Monday, July 6, 2020
5:00 pm (ET) Welcome (Rev. Robert Pasley)
5:30 pm – 6:45 pm (ET) Rationale for Repertoire: Programming for your Choir (Dr. Timothy McDonnell)
7:00 pm – 8:15 pm (ET) Vocal Pedagogy (Dr. MeeAe Cecilia Nam)
8:30 pm (ET) Night Prayer
9:00 pm (ET) Annual CMAA Member Meeting (for current CMAA Members only)

Tuesday, July 7, 2020
5:00 pm (ET) Welcome (Rev. Robert Pasley)
5:30 pm – 6:45 pm (ET) Rehearsing the choir: a balance between efficiency and excellence (Dr. Horst Buchholz)
7:00 pm – 8:15 pm (ET) The Ward Method for Teaching Gregorian Chant to Children—What's in a Lesson? (Dr. Jennifer Donelson-Nowicka)

8:30 pm (ET) Night Prayer
9:00 pm (ET) Panel Discussion: Sacred Music During the Pandemic (Panelists: Dr. Horst Buchholz, Rev. David Carter, Maria Rist, Andrew Leung)

Wednesday, July 8, 2020
5:00 pm (ET) Welcome (Rev. Robert Pasley)
5:30 pm – 6:45 pm (ET) Chant Analysis (Dr. William P. Mahrt)
7:00 pm – 8:15 pm (ET) Antiphonale Duplex: An Introduction (Dr. Edward Schaefer)
8:30 pm (ET) Night Prayer
9:00 pm (ET) Panel Discussion: Program Development and Musical Education in Tempore Pestilenti (Panelists: Melanie Malinka, Dr. William Mahrt, Nicholas Lemme, Dr. Jennifer Donelson-Nowicka)

Thursday, July 9, 2020
2:00 pm (ET) Requiem Mass for deceased members of the CMAA, Rev. Robert Pasley, Mater Ecclesiae Parish, Berlin, NJ (will be live-streamed on the CMAA YouTube channel – no pre-registration required)
5:00 pm (ET) Welcome (Rev. Robert Pasley)
5:30 pm – 6:45 pm (ET) Organ Improvisation (David J. Hughes)
5:30 pm – 6:45 pm (ET) Basics of Sacred Music (in Spanish) (Heitor Caballero) (free admission)
7:00 pm – 8:15 pm (ET) From Plague, Famine and War, Deliver Us, O Lord: Catholic Music in Time of Pandemic (Dr. Susan Treacy) 
7:00 pm – 8:15 pm (ET) Spanish Resources (in Spanish) (Heitor Caballero) (free admission)
8:30 pm (ET) Night Prayer
9:00 pm (ET) Musical Masque Variety Show (see note below)*

Friday, July 10, 2020
5:00 pm (ET) Welcome (Rev. Robert Pasley)
5:30 pm – 6:45 pm (ET)  Children's Programs (Mary Ann Carr Wilson)

7:00 pm – 8:15 pm (ET) The Alleluia (Dr. William P. Mahrt)
8:30 pm (ET) Panel Discussion: Sharing Ideas for Moving Forward Professionally (Panelists: Dr. Timothy McDonnell, James Wetzel, Noel Jones)

9:45 pm (ET) Night Prayer
* Please consider sharing your talents with us on Thursday evening with a skit, musical selection, composition, etc. If you are interested in participating, please contact us at programs@musicasacra.com. We have limited time available, so please secure your spot in the Variety show now!!!
FACULTY
Dr. Horst Buchholz
Dr. Horst Buchholz, Vice President of the Church Music Association of America, will present a breakout session on Rehearsing the choir: a balance between efficiency and excellence.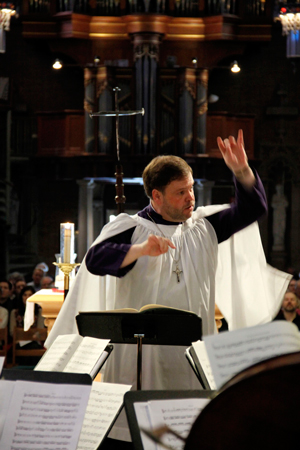 Horst Buchholz is Director of Sacred Music at the Cathedral Basilica of St. Louis and the Archdiocese of St. Louis, as well as Artistic Director of ProArte Saint Louis. Prior to coming to St. Louis, Dr. Buchholz had served as Organist and Choirmaster at the Cathedral Basilica of the Immaculate Conception in Denver, Colorado and Trinity Cathedral in Cleveland.
Buchholz studied organ and sacred music in his native Germany at the Berlin College of Church Music and graduated with degrees and diplomas in Church Music and Music Pedagogy from the University of Arts in Berlin. His organ teachers have included Heinz Lohmann, Peter Wackwitz, and Rudolf Heinemann. Among his conducting teachers were Martin Behrmann, Uwe Gronostay, and Erich Bergel. After receiving his teaching certificate in Music Theory and Composition from the University of Arts in Berlin in 1989, Dr. Buchholz continued his post-graduate studies in the United States, where he received his Doctor of Music degree in conducting from the Indiana University School of Music.
As a chorus member and assistant with the Berlin Philharmonic Chorus, he worked with and performed under such eminent maestros as Claudio Abbado, Seiji Ozawa, Kurt Masur, Lorin Maazel, and Herbert von Karajan. Dr. Buchholz's other accolades and accomplishments include his service as Music Director of the Denver Philharmonic Orchestra, organist and guest conductor appearances with the Colorado Symphony, and Opera Colorado, as well as with orchestras and operas in Mexico, Japan, Korea, and several European countries. He has performed in major cathedrals and concert halls around the world. In 2009, The Denver Philharmonic named him Conductor Laureate.
As a music educator, Dr. Buchholz has served as a member of the organ faculty at Cleveland State University; Associate Professor of Music and Director of Schola Cantorum at St. John Vianney Seminary (Denver); Assistant Professor of Conducting, Director of Orchestral Studies, and faculty member of organ and church music at Lamont School of Music at the University of Denver.
Dr. Buchholz is married to the soprano Dr. MeeAe Cecilia Nam, who is currently on the faculty of Eastern Michigan University, and will also be on the faculty at this year's Colloquium.
Dr. Heitor Caballero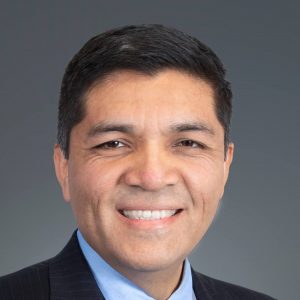 Heitor Caballero, organist, pianist and choral director, is the Director of Sacred Music at Saints Cyril and Methodius Oratory of Bridgeport, Connecticut, which is under the care of the Institute of Christ the King Sovereign Priest.
Heitor holds a Master's Degree in Organ Performance, with distinction, from Westminster Choir College in Princeton, with additional organ studies at the European Organ Academy in Leipzig, Germany.
He has sung with the Westminster Symphonic Choir at Carnegie Hall and Lincoln Center under Pierre Boulez, Kurt Masur and Lorin Maazel. He is recipient of the Southern Peru full scholarship award (1997), winner of the Price Waterhouse International Competition in piano performance (1994) and winner of the Bela Bartok Piano Competition (1992).
In addition, Heitor is a Financial Professional with New York Life, helping individuals and families with life insurance and retirement planning. His wife, Susan-Jayne, is the founder of Sacra Indumenta, bespoke sacred vestments and liturgical linens.
Heitor will present two sessions on Spanish Musical Resources and the Basics of Sacred Music (both sessions in Spanish).
Mary Ann Carr Wilson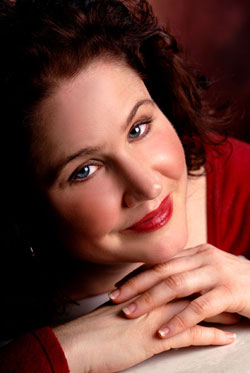 Soprano Mary Ann Carr Wilson will present a breakout session on chant for children.
Having trained under experts in Gregorian chant and Renaissance music and having performed in several early music ensembles, Mary Ann served as Music at three different parishes in the San Diego diocese over a of twenty years.
In 2019, Mary Ann founded a new apostolate, "Canticle", where she now focuses on teaching others in the U.S. and Mexico about her love for sacred music, particularly in programs for children. She directs the premiere youth schola for Canticle, the Jubilate Deo Choir, comprised of forty young Catholics who study and pray sacred music in the Catholic tradition.
Mary Ann has been a pioneer of a children's program called Chant Camp, a week-long fun and immersive experience of sacred music and liturgical catechesis.
Professional collaborations in the area of sacred music include CMAA (Faculty and Board Member), Benedict XVI Institute, and ChantWorks.
Dr. Jennifer Donelson-Nowicka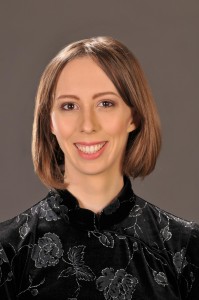 Jennifer Donelson-Nowicka  will present a breakout session on the Ward Method.
Jennifer Donelson-Nowicka is an associate professor and the director of sacred music at St. Joseph's Seminary (Dunwoodie) in New York, where she also teaches sacred music courses in the St. Cecilia Academy for Pastoral Musicians.
She has co-edited Mystic Modern: The Music, Thought, and Legacy of Charles Tournemire, published by the Church Music Association of America (CMAA). Her publications also include articles in the New Catholic Encyclopedia, Sacred Music, Antiphon: A Journal for Liturgical Renewal, the proceedings of the Gregorian Institute of Canada, the Fellowship of Catholic Scholars Quarterly, the Adoremus Bulletin, and Liturgy in the Twenty-First Century (Bloomsbury/T&T Clark).
She was the sometime president and is currently a board member of the Society for Catholic Liturgy, serves on the board of the CMAA, is the managing editor of the CMAA's journal Sacred Music, and serves on the Archdiocese of New York Music Commission. As academic liaison of the CMAA, she has organized and presented papers at several academic conferences on Charles Tournemire, the work of Msgr. Richard Schuler, and the role of Gregorian chant in pastoral ministry and religious education; she was a co-organizer of the Sacra Liturgia USA 2015 conference in New York, and presented papers at the Sacra Liturgia conferences in New York, London, and Milan. Donelson-Nowicka was recently named as a Consultant to the USCCB's Committee on Divine Worship.
Donelson-Nowicka received her DMA in piano performance at the University of Nebraska-Lincoln, where she studied piano with Paul Barnes, Mark Clinton, and Ann Chang in addition to her organ studies with Quentin Faulkner. She received her undergraduate degree in vocal music education and North Dakota State University, where she studied piano with Dr. Robert Groves and conducting with Dr. JoAnn Miller.
Having studied Gregorian chant at the Catholic University of America and the Abbey of St. Peter in Solesmes, for six years Donelson-Nowicka served as a co-organizer of the Musica Sacra Florida Gregorian Chant Conference, and has given chant workshops in dioceses, parishes, and monasteries across the U.S. and Europe. She is a regular member of the faculty at the Church Music Association of America's annual Sacred Music Colloquium. Before coming to Dunwoodie, Dr. Donelson-Nowicka served on the faculty at St. Gregory the Great Seminary in the diocese of Lincoln, Nebraska, and at Nova Southeastern University in Fort Lauderdale, where she taught music theory, music history, piano, and directed the university chorale.
As a choral conductor, Donelson-Nowicka has directed collegiate, semi-professional, amateur, monastic, and children's choirs. She currently directs the Schola Cantorum of St. Joseph's Seminary and the Metropolitan Catholic Chorale. She also regularly teaches Gregorian chant to the contemplative sisters at the Monastery of St. Edith Stein in Borough Park, Brooklyn (Servants of the Lord and the Virgin of Matará [SSVM]), and has also given extended workshops to the Benedictine monks of Silverstream Priory in Ireland (County Meath) and the Benedictine nuns of Priorij Nazareth Tegelen in the Netherlands. Additionally, she teaches chant to children using the Ward Method at the Colm Cille Club (Pelham, NY) and Immaculate Conception Children's Schola Cantorum (Sleepy Hollow), and she recently joined the faculty as a music teacher at the Cardinal Kung Academy in Stamford, Connecticut.
Dr. Donelson-Nowicka is currently working on a project to adapt the Gregorian chants of the Mass proper for the Spanish language. She also co-hosts a weekly podcast with Peter Carter entitled "Square Notes: The Sacred Music Podcast."
David Hughes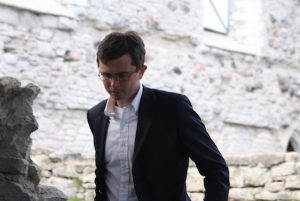 David Hughes will present a session on organ improvisation. He is a composer, conductor, and organist who is in international demand as a recitalist and an instructor of Gregorian chant.
Hughes is currently Organist & Choirmaster at St. Patrick's Parish & Oratory in Waterbury, Connecticut. He served for thirteen years as Organist & Choirmaster at St. Mary's Church in Norwalk, Connecticut, where he developed a program of seven choirs, including the professional St. Mary's Schola Cantorum, the volunteer St. Mary's Choir, and the St. Mary's Student Schola, a comprehensive program of musical education for children.
He directs Viri Galilæi, an ensemble of men from the tristate New York area who gather weekly to sing Vespers and medieval polyphony from facsimiles of original manuscripts.
Hughes is Director of Music at St. John Fisher Seminary in Stamford, Connecticut, and serves as a consultant to several parishes in Connecticut looking to expand their musical programs. He is Director of Music for the Roman Forum's annual two-week Summer Symposium at Lake Garda in Italy, where he directs a choir for daily Masses, a large volunteer choir for nightly Vespers, and coordinates performances and recitals with local groups. He was named Chant Instructor for St. Benedict's Abbey in Still River, Massachusetts, which he visits every few weeks for musical consultation with the monks.
He travels frequently to give workshops, clinics, and recitals in North America, South America, and Europe; this past season had workshops and recitals in Canada, Italy, and Ecuador. He is currently completing, with librettist Richard Munkelt, an opera based on the life of Gaius Gracchus.
Dr. William Mahrt
William Mahrt is Associate Professor and Director of Early Music Singers in the music department at Stanford University, President of the Church Music Association of America, and editor of Sacred Music, the oldest continuously published journal of music in North America.
Dr. Mahrt grew up in Washington state; after attending Gonzaga University and the University of Washington, he completed a doctorate at Stanford University in 1969. He taught at Case Western Reserve University and the Eastman School of Music, and then returned to Stanford in 1972, where he continues to teach early music. Since 1964 he has directed the choir of St. Ann Chapel in Palo Alto, which sings Mass and Vespers in Gregorian chant on all the Sundays of the year, with masses in the polyphonic music of Renaissance masters for the holy days.
His research interests include theory and performance of Medieval and Renaissance music, troubadours, Machaut, Dufay, Lasso, Dante, English Cathedrals, Gregorian chant, and Renaissance polyphony. He has published articles on the relation of music and liturgy, and music and poetry. He frequently leads workshops in the singing of Gregorian chant and the sacred music of the Renaissance.
He will present two breakout sessions on these topics: Chant Analysis, and the The Alleluia.
Dr. Timothy McDonnell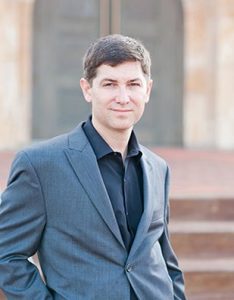 We are delighted to announce that Dr. Timothy McDonnell will be returning to the CMAA faculty for the 2020 Virtual Colloquium. He will present a breakout session on Rationale for Repertoire: Programming for your Choir.
Widely recognized for his broad skill set and musicianship, conductor-composer Timothy McDonnell has earned a reputation for creativity and leadership on and off the podium. Dr. McDonnell has led several distinguished ensembles, including the Naples Philharmonic Orchestra, the Southwest Florida Symphony Orchestra, and the Collier County Sinfonietta, in works from across the repertoire. In 2016, McDonnell was appointed Director of Choral Activities at the Benjamin T. Rome School of Music at The Catholic University of America.
Equally at home in the orchestral and choral idioms, McDonnell's performances have gained critical acclaim and national distinction. Dr. McDonnell is an enthusiastic musical collaborator, and his choral-orchestral partnerships include not only standard works such as the Symphony No. 9 of Beethoven and Carmina Burana, but also extend to less frequently performed masterpieces such as Mahler's Symphony No. 2 and Franck's Psyché. He has worked with some of the most renowned conductors in the world, including Gustavo Dudamel, Andrey Boreyko, Carlos Miguel Prieto, Cristian Macelaru, and Robert Page. McDonnell has served as the Music Director of the Schola Nova Ensemble, Studio Lirico Opera Program, Elysium Concert Opera, the Symphonic Chorale of Southwest Florida, the Ars Laudis Festival Chorus & Orchestra, the choirs of Ave Maria University, and the North American College in Vatican City.
Dr. McDonnell's performances with University ensembles have won national recognition. In 2013 McDonnell was a finalist for the American Prize in choral conducting for his performance of Mozart's Requiem, and in 2014 he took third place in the 2014 American Prize for his performance of Brahms' Ein deutsches Requiem.
McDonnell's compositions and arrangements have been performed by leading and regional ensembles, including the Chamber Orchestra of Philadelphia, the Yale Repertory Orchestra, and the Southwest Florida Symphony Orchestra. Mr. McDonnell was a finalist for the 2014 American Prize in composition. McDonnell has prepared numerous performance editions, including sacred works by Antonio Caldara, and a new translation of Haydn's The Creation. McDonnell has cultivated a sub-specialty in music for chamber ensemble drawn from every era. His arrangements of works by Gustav Mahler, Lehár, Bruckner, and Sibelius have increased the chamber orchestra repertory, and have been praised for their innovative use of limited instrumental forces.
Dr. MeeAe Cecilia Nam
Dr. MeeAe Cecilia Nam will present a session on vocal pedagogy.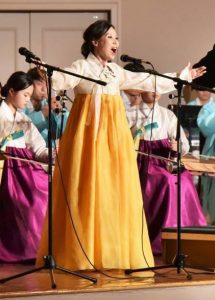 Soprano MeeAe Cecilia Nam has extensive performance experience as soloist in recitals, oratorio, sacred music, chamber and orchestral concerts, and operas in the United States, Germany, Austria and South Korea. She has gained a fine reputation for her musical interpretations with her numerous concerts in recent years.
Dr. Nam gained a Doctor of Musical Arts degree from the University of Colorado at Boulder. Before joining the faculty of Music at Eastern Michigan University in 2009 she taught voice at the Metropolitan State University of Denver, where she served as chair of the vocal studies program for 5 years. She also founded and directed the annual Vocal Arts Competition for Young Colorado Musicians.
Since 2000 with her husband, Dr. Horst Buchholz, organist and conductor, she has given numerous recitals for organ and voice in Germany and Austria. She has collaborated with world-class musicians including Krista Bennion Feeney, Joseph Robinson, James Buswell and sung under the direction of Horst Buchholz, Joseph Dorfman, Adam Flatt, Michael Christie and Martin Isepp among others.
Her excellent understanding of works by Mozart has led her to perform many of his sacred works including Exsultate jubilate, Grand Mass in C minor, and the Requiem performed with the members of the Mozarteum Orchestra in the 250th anniversary year of Mozart's birth in Salzburg, Austria. She has given many performances of works such as Bach's Cantatas, Easter Oratorio, Handel's Messiah, Haydn's Masses, Schubert's Masses, Gounod's St. Cecilia Mass, Mahler's Gloria, Vaughan Williams' Dona Nobis Pacem and Orff's Carmina Burana. Due to her great interest in contemporary music she has premiered, in her region, many living composers' works including Joseph Dorfman's one act opera Shulamith for soprano and percussion, Voice of River Han by David Mullikin (won distinguished composer by MTNA), James Mobberly's Words of Love, Georgy Kurtag's Kafka Fragmente for soprano and violin, Tan Dun's Silkroad for soprano and percussion.
Dr. Nam is a frequent guest recitalist and lecturer for the Music Teachers National Association and recently gave presentations at the conferences of the College Music Society and the American Liszt Society. She served as a faculty member and performer at the Vianden International Summer Festival and school in Luxembourg in 2011.
As lecturer and vocal clinician Dr. Nam frequently travels throughout the United States, Europe and South Korea giving vocal workshops and master classes at Universities.
Her students have been and are active in national and international competitions and music festivals. Recently Dr. Nam appeared as advisor and guest artist clinician in the first annual Seoul International Opera Festival, where three of her students performed lead roles in Mozart's "Magic Flute."
She is currently undertaking a project of a CD publication of "Forgotten Songs of Théodore Gouvy". She has been giving a lecture recital of Gouvy's songs at various places including the Hanns Eisler Musik-Hochschule in Berlin, Eastern Michigan University, Kent State University and the University of Tennessee, Knoxville and also during the American Liszt Society Conference in Portland, Oregon.
"Soprano Mee-Ae Nam has a voice of surprising power for so petite a frame, accurate in intonation, well-supported in delivery and with sly bits of interpretation thrown in." "A clear, well-supported voice that moves easily in its registers. …..extra care in projecting words." — Glenn Giffin, Denver Post
"…Leicht und makellos in den Höhen, dramatisch im Ausdruck füllte sie mühelos den akustisch eher schwierigen Kirchenraum. In der Mozartarie… ließ sie großartig perlende Koloraturen höhen.." [Light and flawless in the high passages, dramatic in expression, she effortlessly filled the formerly difficult church space. In the Mozart aria… she made glistening coloratura arise] — Max Götz, Passauer Neue Presse, Waldkirchen, Germany
Rev. Robert Pasley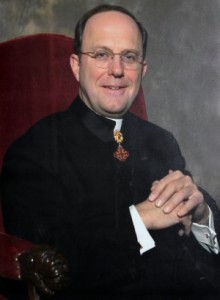 Father Robert C. Pasley, KCHS, is the Chaplain of the Church Music Association of America and has been a member of the CMAA since his ordination. He is a priest of the Diocese of Camden, New Jersey. Fr. Pasley will share Spiritual Reflections each day, and will lead the daily Night Prayer during the CMAA's Virtual Colloquium.
Because of his association with Msgr. Richard Schuler, he was introduced to the Sacred Music Colloquium and has attended most of the colloquia held since their foundation in 1990. During the tenure of Msgr. Schuler, he was privileged to be the celebrant at orchestral masses at St. Agnes Church in St. Paul, Minnesota. He also serves on the faculty at the Colloquium and has served as Vice President and a member of the board of directors of Sacred Music magazine.
Born on November 20, 1955 in Woodbury, N.J., Father Pasley received a B.A. in Philosophy from St. Charles Borromeo Seminary, Philadelphia, an M.A. in Dogmatic Theology from Mount Saint Mary's Seminary, Emmitsburg, and an M.A. in Education from Seton Hall University. He was ordained by the Most Reverend George H. Guilfoyle in 1982. After ordination, Father Pasley was stationed as an assistant priest in parishes throughout the diocese. In 1992, he was assigned to teach high school. He taught for eight years and during that time became Vice Principal for Academics at Camden Catholic High School.
On October 13, 2000, he was appointed Rector, by Bishop Nicholas DiMarzio, of the newly established Tridentine-rite Parish of Mater Ecclesiae, Berlin, N.J. (materlatin.org). Mater Ecclesiae was the first diocesan-run Extraordinary Form parish in the United States. Mater Ecclesiae has a full music program of chant, polyphonic masses, and music based on the principles given by the Church for sacred music. Along with Dr. Timothy McDonnell, Fr. Pasley established the annual Mass of Thanksgiving on the Feast of the Assumption. This Mass, a grand event for the Delaware Valley, features some of the greatest orchestral masses ever composed for the sacred liturgy. Some mass settings that have been used for the Assumption Mass are Haydn's Lord Nelson Mass, the Missa Septem Dolorum of Carl H. Biber, Schubert's Mass in Bb Major, and Mozart's Missa Brevis in C Major.
Finally, Father Pasley is a Knight Commander of the Equestrian Order of the Holy Sepulchre of Jerusalem and a 4th Degree Knight of Columbus.
Dr. Edward Schaefer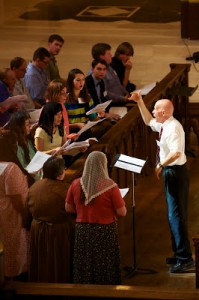 Edward Schaefer joins the Virtual Colloquium faculty. He will present a breakout session on the Antiphonale Duplex.
Dr. Schaefer is professor of music and associate dean of the College of the Arts at the University of Florida (UF) in Gainesville, FL. He is also the director the Florida Schola Cantorum, a group of dedicated singers of chant and polyphony and a deacon for the Diocese of Orlando.
Dr. Schaefer's area of study focuses primarily on semiology, the study of ancient musical notation, and its impact on contemporary performance of chant. In addition, he is an advocate for the improvement of education through technology. Combining these two interests, he has taught online courses since 2001. Currently, he is teaching a professional development seminar to music professionals across the country on the subject of semiology. He is currently working with the Digital Worlds Institute at UF and L'École de Chant Grégorien du Choeur Grégorien de Paris to develop interactive software for the learning of the basic vocabulary and grammar of the notations of St-Gall and Laon.
Dr. Schaefer is the translator of Daniel Saulnier's Les Modes Grégoriens and Le Chant Grégorien, both published by Solesmes. He is also the author of Catholic Music Through the Ages, (Hillenbrand Books), and author/editor of Missa Cantata: A Notated Sacramentary, Evangélia Cantáta: A Notated Book of Gospels, and numerous articles on various aspects of sacred music.
Dr. Susan Treacy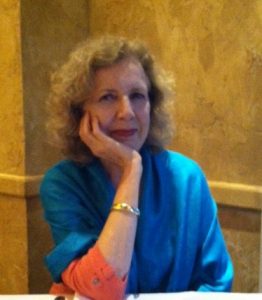 Dr. Susan Treacy, a member-at-large on the CMAA's board of directors, will present a breakout session on: Sacred Music in Times of Plague.
Susan Treacy, Ph.D., is Professor of Music Emerita at Ave Maria University, from which she retired in July of 2019. Prior to AMU, she taught at Franciscan University of Steubenville, Luther College, and Emory University, where she was a Mellon Faculty Fellow in the Humanities.
Dr. Treacy holds the Ph.D. in historical musicology from the University of North Texas; her B.Mus. and M.Mus. degrees are from Oberlin Conservatory and the Manhattan School of Music. Her main research interests are in Catholic liturgical music and in English devotional song of the sixteenth-eighteenth centuries.
Recent activities have included the release of a compact disc (Chants of Palm Sunday and Eastertide, with the AMU Scholæ Gregorianæ), a chapter, "Gregorian Chant," in Alcuin Reid, ed., T&T Clark Companion to Liturgy (London, 2016), 239-57, and "Joseph Bonnet as a Catalyst in the Early Twentieth-Century Gregorian Chant Revival," in Donelson and Schloesser, eds., Mystic Modern: The Music, Thought, and Legacy of Charles Tournemire (Richmond, VA: 2014), 11-21.
In addition to her scholarly writing, Dr. Treacy is a regular contributor to the Saint Austin Review (StAR) with her column Musica Donum Dei. She was on the editorial committee of The Adoremus Hymnal (1997) and is currently on the Board of Directors of the Church Music Association of America (CMAA).
For 2009-2018 Dr. Treacy was co-organizer and organizer of the Musica Sacra Florida Gregorian Chant Conference, which drew chant enthusiasts from all over Florida and beyond, and at which she gave workshops on Gregorian chironomy, square notation, and Church documents on sacred music.
Her Gregorian chant textbook—A Plain and Easy Introduction Gregorian Chant (Cantica Nova Publications)—has been lauded as "the best instant resource for Gregorian chant available in English" (Bruce Ludwick, Director of Music at Saint Paul Cathedral, Birmingham, AL). At Ave Maria University Dr. Treacy taught music history, art song literature, sacred music courses, and Gregorian chant; in addition, she directed the Women's Schola Gregoriana and the Men's Schola Gregoriana.
Breakout Sessions
Breakout sessions will be offered Monday – Friday on a range of various topics.
Complete listing of Breakout Sessions, including descriptions
Scholarships
The CMAA is dependent on donations for scholarships. If you are interested in sponsoring a musician, priest or seminarian's attendance, please write to us at programs@musicasacra.com or make a donation to our Annual Fund. No amount is too small. All scholarship donations are applied directly to scholarships. If making a donation to the Annual Fund, you can also specify that your donation is to be used for scholarships. To make a donation to the Annual Fund, please use this form or make an online donation:
Scholarship Assistance may be available for persons of limited means.  To apply for a CMAA Colloquium scholarship, please send us an email at programs@musicasacra.com describing your financial need and interest in the program as soon as possible.
REGISTRATION
REGISTER ONLINE NOW. All registrations must be made online, using either a credit card or paypal.
Choose from the various options on our online shop page.
Basic Registration: Allows entry free of charge to all Spiritual Reflections by our chaplain, Rev. Robert Pasley and the daily Night Prayer.
Workshop Registrations: Choose the days you would like to attend and register for each day at a cost of $10/day. Please note that the maximum for all five days should be $30. If you want to attend four days, please use coupon code VCTEN to receive a $10 discount; for all five days, please use VCTWENTY to receive a $20 discount. These discount codes should be used when at the checkout stage of registration.
Spanish Sessions Registrations: On Thursday, July 9, 2020, two extra sessions will be offered on 1) Introduction to Sacred Music, and 2) Music Resources. Both sessions will be completely in Spanish. These sessions are offered free of charge.
CMAA Member Meeting: On Monday, July 6, 2020, the CMAA will hold its annual Member Meeting. Please register if you are a current member and would like to attend. If you are uncertain about your membership status, please contact us at programs@musicasacra.com.

Cancellation: No refunds of registration fees will be offered.
Please note that all participants are expected to adhere to our CMAA Code of Conduct.
Helpful Links
Curious about the Sacred Music from previous Colloquia? Listen to some of the sound files from previous years at this website: http://music.dierschow.com/Colloquium/
Or watch this video documentary about the Colloquium when it was held at Loyola University in 2009 (50 min.)
Download the free Zoom Client for Meetings app: DOWNLOAD ZOOM