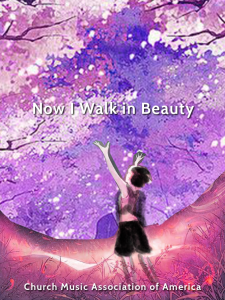 Teaching young boys and girls the foundations of singing — its beauty, its method, and its depth of meaning — is critical to the recovery of the sacred in our culture. For almost 100 years the Ward Method of Music Instruction has done just that.
Yet more music is needed for 21st century singers.
Many older materials are out of date or out of print, including Ward Method songbooks. To help meet this need, CMAA has asked Wilko Brouwers, author of Words with Wings, to prepare a brand new songbook. The book is in preparation now and will contain over 90 songs and exercises for classroom use. You can help make the new Ward Songbook project a reality through your contribution!
Donations* in any amount are welcome.
Contributions to CMAA's Songbook Project fund made by June 1, 2017 will be matched up to $5,000 by another donor.
This is a chance for each of us to demonstrate our commitment.
Thank you for helping secure the future of beautiful church music:
that all may sing!
To contribute to this project, or to find out more, visit our site:
https://musicasacra.com/beauty
or send your contribution (please mark it "Songbook") to
CMAA, P.O. Box 4344, Roswell, NM 88202
(A special thank-you gift will be offered to those contributing $100 or more.)
* The Church Music Association of America is a 501(c)(3) organization. Donations are tax-deductible to the extent of the law.